The US PC retailer Dell has announced the release of the new XPS 8500 and Vostro 470 Ivy Bridge-based desktop computers.
The newest Intel Ivy Bridge architecture, based on 22 nm production process, debuted on April 23 and has been making headlines ever since.
The new XPS 8500 and Vostro 470 desktop families are oriented towards professionals and gamers and not surprisingly feature powerful hardware with the XPS 8500 models offering either quad-core Core i5-3450 CPUs at 3.1 GHz or Core i7-3770 processors at 3.4 GHz.
Coming with 4 GB of DDR3 memory the Dell XPS 8500 also allows you to up the memory to 16 GB if you have the cash. The same is valid for the standard 1 TB hard drive that can go up to 3 TB. As to gaming the Dell XPS 8500 offers a 1 GB NVIDIA GeForce GT 620 or 1 GB AMD Radeon HD 7570 graphics cards but these can also be exchanged for the faster 2 GB AMD Radeon HD 7770 or HD 7870 graphics solutions. The desktop machine also offers a 256 GB SSD to speed up boot times and common tasks as well.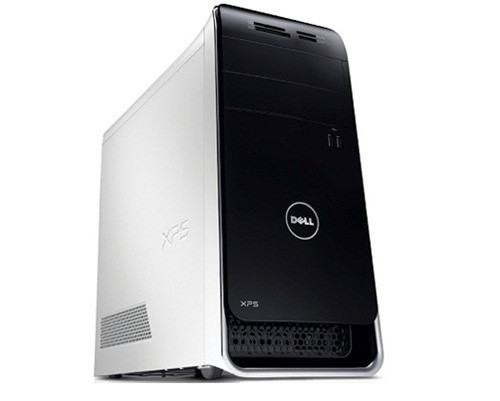 The Dell XPS 8500 will be available starting May 18 this year for 750 USD and up.
The Vostro 470 on the other hand is more business oriented but still offers a choice between the powerful Core i5-3450 and Core i7-3770 chips. The amount of RAM memory is set at 4 GB although it can be increased to 8 GB, while the standard 500 GB hard drive can be swapped for a 1 TB or even a 2 TB model. Integrated graphics is the standard solution for the Vostro 470 but users can also get a 1 GB GeForce GT 620 card or AMD's Radeon HD 7570.
The Vostro 470 will start shipping on May 23 for a price of 550 USD and up.
Source: Electronista.com