Dell today announced the extension of its Vostro line with the Vostro 430 mini tower desktop, designed to serve the distinctive needs of small and medium business. Combining the latest processor technology, discrete graphics and optimized for Microsoft's new Windows 7 operating system, the Vostro 430 is for growing businesses that want professional performance and productivity for their the existing and future needs. The Vostro 430 is available globally from today at prices starting from US$ 699.
The Vostro 430 comes with pre-installed video conferencing software, to help businesses optimize their communications and collaborations costs. The desktop also supports dual display and multi-touch technology and is optimized for Microsoft's new Windows 7 operating system1, making touch usage features such as pinch to zoom and tap-and-drag scrolling possible, which enhance productivity and encourage remote collaboration via video conference (an optional touch screen monitor and webcam is required).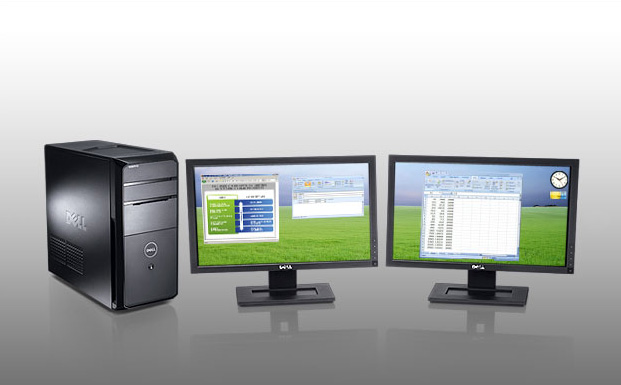 The Vostro 430 also comes equipped with the latest Intel® CoreTM i5 or optional Intel® CoreTM i7 processors, and discrete graphics options from NVIDIA® and ATI™ making it an ideal tool for growing businesses seeking a powerful and reliable business desktop. In fact, customers can save time with Intel® Core™ i5-750 by completing intense Excel calculations up to 5 times as fast than their old system with Intel® Pentium® D 960!2 In addition, the Vostro 430 provides businesses ample room for future growth and can accommodate up to 16GB* of DDR3 SDRAM and up to 1TB* of internal storage.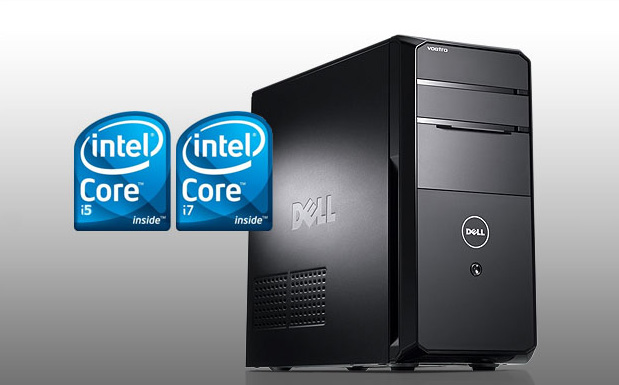 "In the last six months, Dell has underscored its commitment to small and medium business by launching Vostro laptops and desktops that offer the features, services, reliability, and resources to meet their distinctive needs," said Sam Burd global vice president, Dell Small and Medium Business. "The Vostro 430 is another great example of how we are providing small and medium businesses with a compelling reason to refresh their technology; with a desktop that meets their needs today, and leaves plenty of room to grow."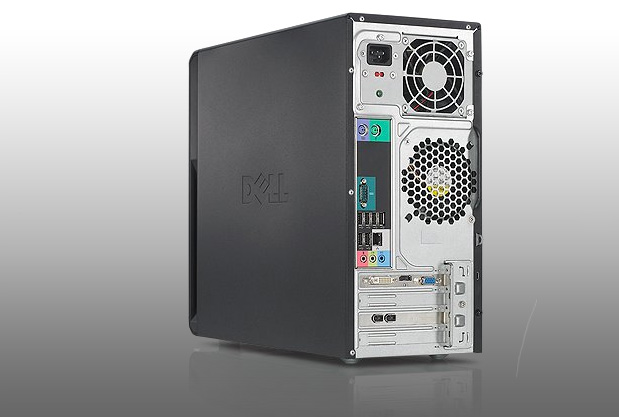 The Vostro 430 is the latest addition to Dell's comprehensive Vostro portfolio, which is designed to address the top technology issues facing small-business customers including easy-to-use and maintain computer systems, data storage, and quality service and support, all at a price small businesses can afford. For additional information on the Vostro 430, visit www.dell.com/vostro.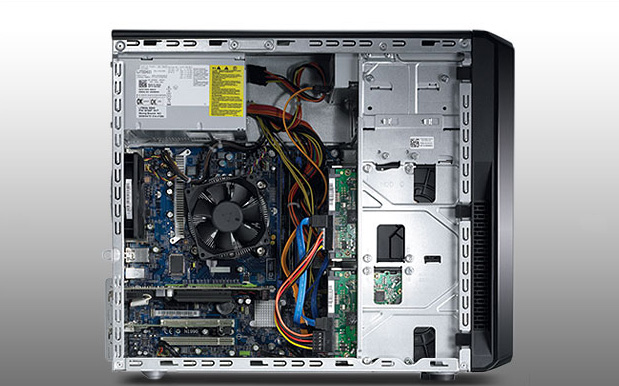 Backed by dedicated and specially trained small-business sales and support experts, Dell Vostro desktops come with a 30-day worry-free return policy, and are available with Dell CompleteCare Accidental Damage Service and Dell ProSupport services that give customers the ability to customize and tailor services to fit their technical expertise and business needs.
Vostro 430: Expandability, Productivity and Connectivity
Expandability options with the ability to add memory, PCI/PCIe cards and HDD, future-proofing IT investment;
Increased internal storage capacity with one terabyte hard drives offering up to 2 terabytes of internal storage;
Dual-display capability, and more expandability and flexibility with 10 external USB ports and four total PCI/PCIe expansion slots for more network, sound or graphics cards.
Optional Blu-Ray DiskTM drives for data storage and video playback;
PS/2 and serial ports to enable use of older devices; and
Dell 19-in-1 Media Card Reader (Optional)
IEEE 1394a (Optional)
Source: Dell