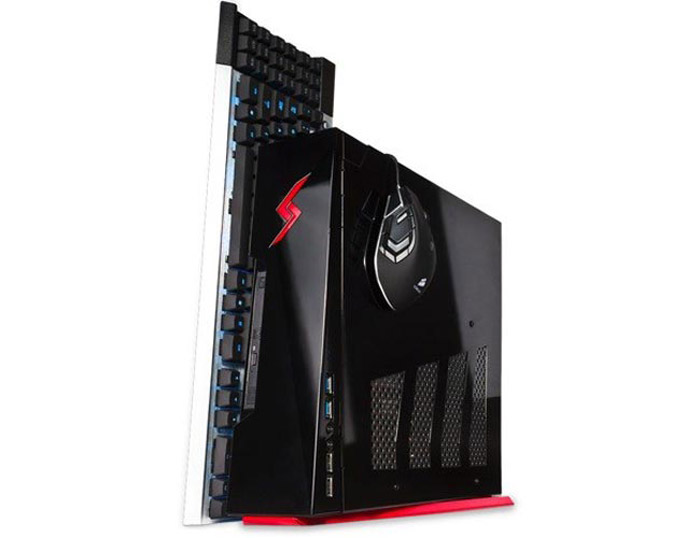 Digital Storm – a maker of custom built PCs – has announced the Bolt – a new small form factor gaming machine that the company claims is the world's thinnest of this class.
The Bolt measures just 3.6 inches thick and 14 inches tall but despite its size it packs a punch. The base model comes with a dual-core Core i3-2100 processor at 3.1 GHz, GeForce GT 650 graphics with 2 GB of VRAM, 8 GB of DDR3 memory, 1 TB of hard drive storage and an ASUS H77 motherboard – all for USD 999.
The second configuration costs USD 1249 and this money will get you a Core i5-3570K processor and GeForce GTX 660 graphics, while for a bit more – USD 1599 – you can get a 60 GB SSD and a Gigabyte Z77 motherboard – along the aforementioned specs.
The most powerful model costs USD 1949 and sports an Intel Core i7-3770K processor, 16 GB of RAM, 1 TB hard drive plus 120 GB SSD, and a NVIDIA GeForce GTX 680 graphics card.
All models also come with a 500-watt PSU, DVD-RW drive and Windows 7 Home Premium.

Source: Digital Storm