ECS has rolled out the X79R-AX Stealth motherboard designed specifically for Intel's high-end X79/LGA 2011 platform. Apart from being top notch when it comes to PC hardware the new motherboard comes with unusual looks too – it is hidden behind protective plates that help the motherboard resist external stress and ease cooling.
The "armored" motherboard does not reveal much – it has four memory slots, four PCI-E x16 slots and two PCI-E x1 slots along with some other keys and a power connector. The cover on the other hand uses heatpipes and fans to keep the inside cool and has ventilation holes on the sides with no holes on the top side – enough for ECS to give it the "Stealth" moniker as it has done with other motherboards too.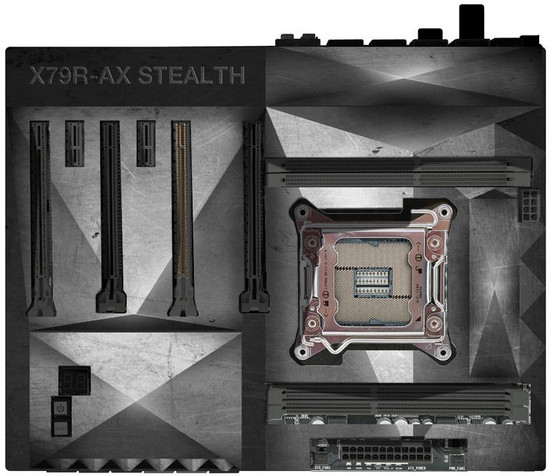 ESC however did not disclose pricing and availability but the motherboard should be on the market soon.
Source: MaximumPC