Elecom has introduced a new wireless mouse to the market that just seems to be the perfect solution for everyone on the go.
The new mouse is called M-IR03DR and is powered by two regular AA batteries. Both size and weight are low enough for the mouse to allow you to take it anywhere you want. The mouse also features 5 buttons and works at 2.4 GHz with the maximum range being 10 meters (around 30 feet).
The new Elecom mouse also supports IR LED, resolution of 800/1600 dpi and a mini USB antenna. In regards to colors users can choose between black, red and silver.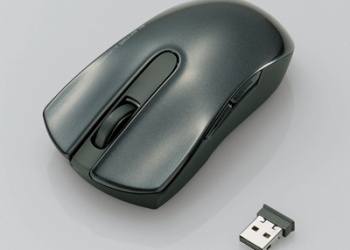 The Elecom M-IR03DR will be available at the end of February for a price of 64 USD.
Source: Mobilenews.bg