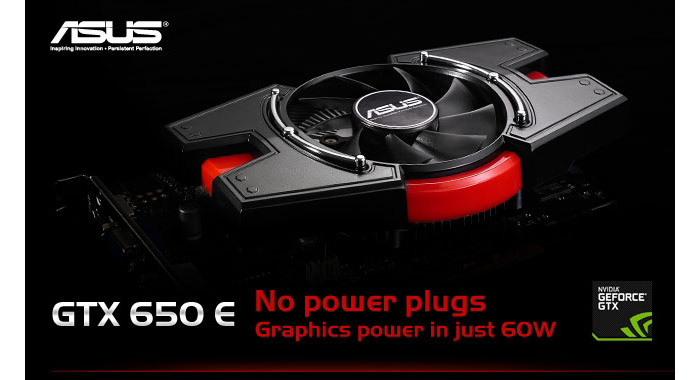 The Taiwanese ASUS has demonstrated a rather interesting graphics solution – an energy-efficient GeForce GTX 650 graphics card.
The novelty will sell as GeForce GTX 650-E and will offer the well-known NVIDIA Kepler capabilities including DirectX 11.1 graphics and 28 nm GPU technology – but all this will require just 60 watts of power.
The new ASUS product is perfect for users who want to upgrade their graphics card without purchasing a new and more powerful PC power supply unit. The GeForce GTX 650-E will be available in two versions – with 1 GB of GDDR5 memory and with 2 GB of GDDR5 memory – enough for the user to enjoy the latest 3D games and watch 1080p video with ease.
Energy efficiency is not the only trump of the GeForce GTX 650-E cards – in these models ASUS has used custom long-life solid-state capacitors rated for 50 000 hours as well as a new type of fan blades that restrict dust build-up and extend fan longevity by 25 per cent compared to regular GTX 650 cards.
The ASUS GeForce GTX 650-E cards with 1 GB or 2 GB of GDDR5 memory are available now. Pricing is unknown.

Source: ASUS