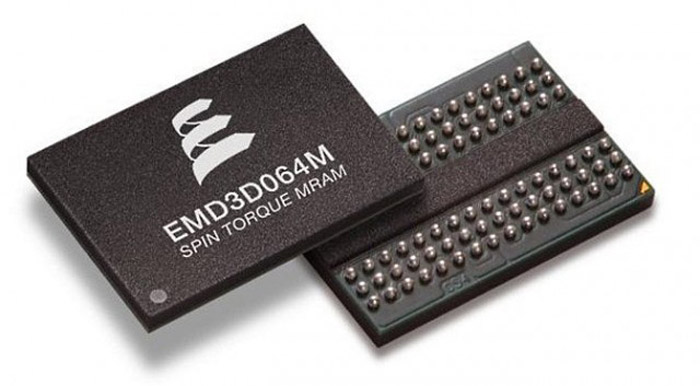 The US-based company Everspin, specializing in Magnetoresistive Random Access Memory (MRAM), has announced the first shipments of ST-MRAM (Spin-Torque Magnetoresistive Random Access Memory) memory. The new type of memory is said to be up to 500 times faster than current SSDs but the downside is its huge cost – up to 50 times more expensive. Let's take a look at it!
Despite its huge cost ST-MRAM holds enormous potential – according to Everspin the new memory boasts 1.6 billion IOPS and up to 3.2 GB/sec of bandwidth achievable in just a few nanoseconds. When compared to regular SSDs its advantages become clear in a second – current SSDs can boast around 100k IOPS and need microseconds to react than just a few nanoseconds.
Apart from the huge cost there's something else that hinders adoption – higher power consumption. 64 GB NAND flash drives consume just 80 mW of power but 1 GB of ST-MRAM needs 400 mW of power to operate.
Still ST-MRAM memory has a future a few years from now when its price goes down and power consumption decreases – as it has happened with nearly every new device hitting the market, including SSDs. Imagine how fast devices will be in just a few years!

Source: Tweaktown.com