EVGA Corporation, the leading-edge 3D processor and motherboard manufacturer, announced an extension of its popular motherboard lineup to include a selection of platforms based on the Intel P55 Express chipsets. With Intel Turbo Boost technology, Intel Smart Cache, Intel Hyper-Threading, and super fast DDR3 memory support, the Intel P55 Express based EVGA motherboards are the perfect solution for a platform that is not only fast, it is smart too!
EVGA took all the award winning features from its X58 line and kicked it up a notch with the EVGA P55 Classified, FTW, SLI, LE and Micro models. With never before seen features such as EVGA Show-Volt, Triple BIOS Support, DPHS Heatsink Support, LICC Capicators, EVGA ECP V2, EVGA EVbot support, and many more, the EVGA P55 motherboards are sure to set new world records yet again!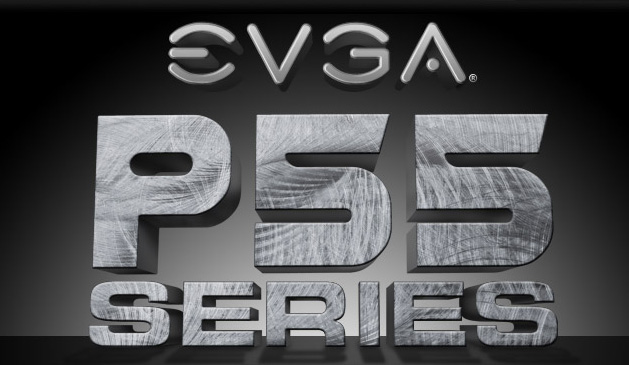 "EVGA has worked very closely with Intel to deliver the EVGA P55 motherboard series to the community," said Bob Klase, VP of Sales at EVGA. "We are certain that these new products from EVGA and Intel are the perfect combination of performance, features, and price."
New and Key features introduced on select EVGA P55 motherboards:
Enthusiast power design with Switching Frequency's up to 1333KHz.
Low Inductance Ceramic Capictors.
Dual Clock Generators
Triple BIOS Support
EVGA Double Play Heatsink Support
EVGA Vdroop Control
EVGA Dummy OC
EVGA EZ Voltage Read Points
EVGA Show-Volt
100% Solid State Capacitors
EVGA ECP V2 Support
EVGA EVbot Support
Passive Chipset Heatsink
EVGA E-LEET Tuning Utility
Onboard Clear CMOS, Power and Reset Buttons
Onboard CPU Temp Monitor
300% More Gold Content in CPU Ins
PCIe Disable Jumpers
EVGA P55 products will be available starting September 8, 2009 through EVGA's network of leading Etailers, Retailers, System Integrators, OEM System Manufacturers and Distributors.
Source: EVGA