The PSU maker FSP has presented two new power supply unit families – the Dagger and the Twins Series. The event has taken place at Computex 2016. Both new PSU lines target gamers but come in the more and more popular SFX form factor.
The Dagger line includes two models – a 500W unit and a 600W one. Both of them come with 80 Plus Gold efficiency, DC-to-DC switching, 100 per cent Japan-made capacitors and fully modular designs with flat cables. FSP believes that even the 500W Dagger model has enough power for a high-end VR computer with a GeForce GTX 980 Ti graphics card so gamers should not worry that much of the wattage the Dagger line outputs.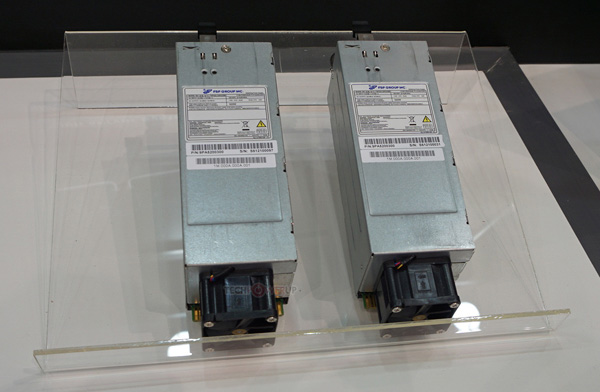 The Twins Series is more interesting although this line includes a single 500W model. The PSU is a redundant power supply unit for ATX-sized desktops and is essentially a hot-swapping and redundancy enclosure for two 500W 80 Plus Gold-certified 1U server PSUs. The case of the Twins Series PSU comes with a USB system interface, through which users can monitor the performance of each of the two sub-units and their reliability. Each subunit is also cooled by a dedicated 40 mm cooling fan. On the outside the cabling is situated on one side, while the hot-swap bays of the two subunits are on the other. FSP says the Twins Series is suitable for home servers that are on 24/7 and for mission-critical workstations.
The Twins Series unit is reported to cost USD 399, while there's no information how much the Dagger PSUs sell for.
Source: Hardwareluxx.de