The famous Taiwanese memory maker G.Skill has announced the arrival of new 64 GB DDR4 memory kits that belong to the company's Trident Z and Ripjaws V memory lines. In both cases the new memory runs at 3200 MHz. Each kit has four 16 GB memory modules for a grand total of 64 GB but despite the existence of two different memory lines the only difference seems to lie in the external heat sinks used.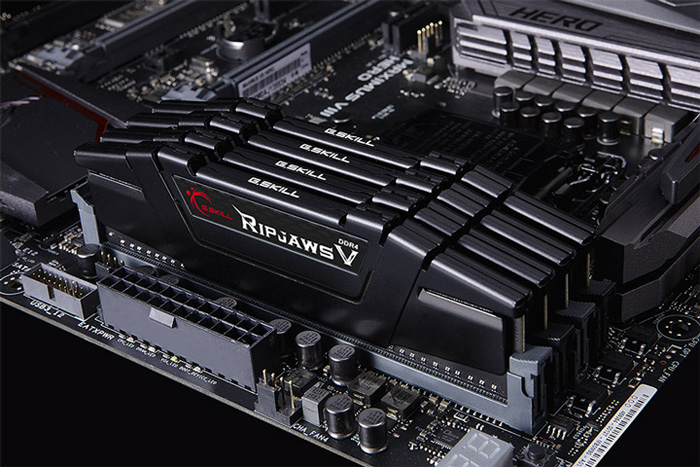 The new 64 GB Trident Z and Ripjaws V kits run at 3200 MHz at 14-14-14-34 latencies and require 1.35V. The memory supports Intel XMP 2.0 and comes with lifetime warranty. The memory is designed for Intel Skylake systems and has been tested on an ASUS Z170-Deluxe motherboard with an Intel Core i7-6700 Skylake chip.
Sadly there's no information on how much the new memory costs.
Source: G.Skill