G.Skill has announced new colors for its Trident Z DDR4 memory, which the company announced a while ago. Unfortunately this is the only change in the Trident Z DDR4 memory line but given that the G.Skill OC World Cup 2016 overclocking contest is coming up, this might be a perfect marketing trick on behalf of the Taiwanese company.
There are six new color schemes that include silver/black/red, black/orange, black/yellow, black/white, silver/white and silver/black combinations. Here's a table with the tech specs and the speed of the updated Trident Z DDR4 memory: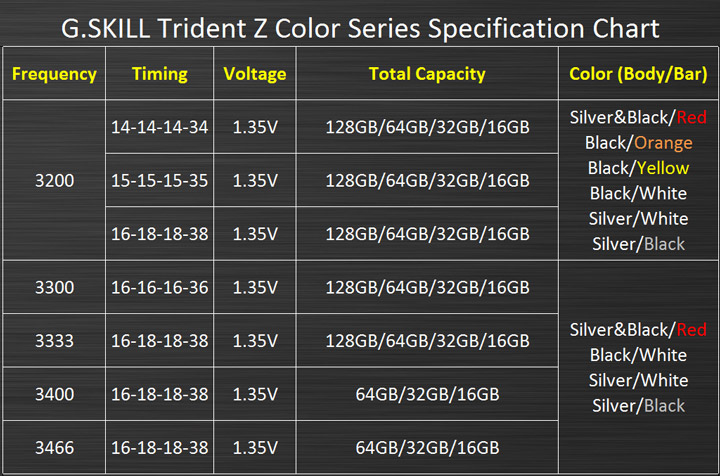 The new memory will be available by the end of this month. No word on pricing.
Source: G.Skill