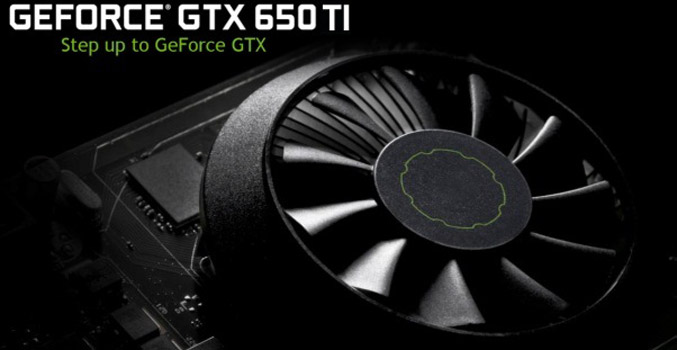 Well, it seems like the graphics card market will soon see a new Kepler entry – the NVIDIA GeForce GTX 650 Ti. While the card is still a few weeks away, final specs of the GTX 650 Ti have been confirmed.
The video card, expected to ship on October 9, will be based on the GK106 core with the GPU running at 960 MHz with no Boost clock increase. Despite this the core will have 576 stream processors, up from 384 in the GTX 650 and a higher number of raster operator units (ROPs) – 24 instead of the 16 found in the GTX 650.
The card will also feature 1 GB or 2 GB of GDDR5 memory that will run at 5400 MHz effective clock speed, which is 400 MHz more than the memory on the GTX 650. The TDP will be rather low sitting between 75 and 85 watts.
The rest of the specs list includes a 128-bit memory bus, a single 6-pin PCI-E power connector and very likely two DVI and one HDMI video outputs.
The GTX 650 Ti is expected to cost between 149 USD and 169 USD.

Source: Wccftech.com