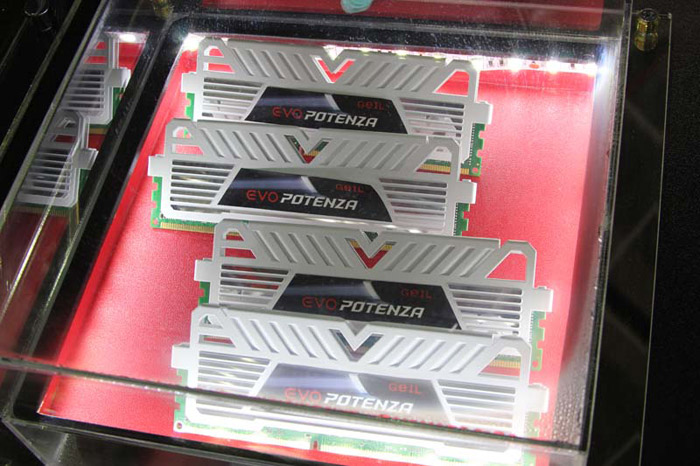 Golden Emperor International (GeIL), one of the world's famous memory makers, has started the sales of new DDR3 memory designed for hardware enthusiasts and overclockers and known as Evo Potenza.
The new memory line consists of 48 memory kits that run between 1866 MHz and 3000 MHz and offer CAS latencies between 9 and 13 clocks. The memory consists of kits with total capacity of 8 GB, 16 GB and 32 GB and needs either 1.5V or 1.65V to operate. Two models attract attention due to their specs – DDR3-2133 memory that runs at CL10/1.5V and DDR3-3000 memory that operates at CL12 and 1.65V.
The new GeIL memory comes with silver or black heat sinks and supports the MTCD technology for better heat dissipation and DBT for pre-sales stress testing. The Evo Potenza also comes with lifetime warranty.
Pricing is unknown.
Source: GeIL