The Taiwanese tech company Gigabyte, specialized in motherboards, graphics cards, power supply units (PSU) and PC cases has announced three new PC cases that come to us under the IF 133, IF 233 and IF 333 product names.
The novelties can't boast any fancy forms and colors – instead they arrive in black and feature just classic forms.
The three cases are very similar to each other. Measuring 185 x 408 x 445 mm they are made of steel and plastic and feature a front panel that is located on top for easier access. The cases also come with one USB 3.0 port, one or two USB 2.0 ports (depending on model) and audio jacks.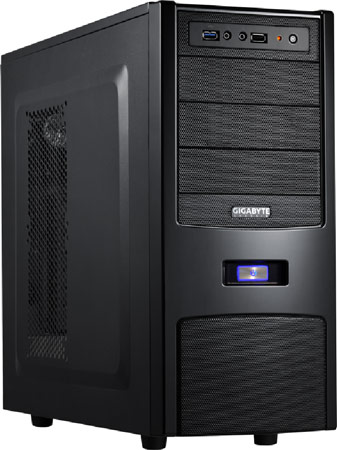 The new IF cases also fully support mATX or ATX boards, up to seven expansion cards, up to three 5.25-inch devices and up to four 3.5-inch devices.
Customers will also find a 120 mm fan in the back of the case and they can also install two more 120 mm fans in case of need.
Source: Gigabyte