The Taiwanese motherboard maker Gigabyte has demonstrated the latest generation of its popular Ultra Durable technology at the ongoing Computex 2012 tech exhibition.
Ultra Durable is a technology, found in Gigabyte's motherboards, that includes the usage of very high quality components and various cooling solutions that combined together significantly extend the motherboard's life.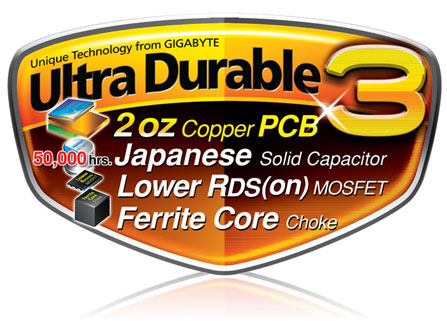 The latest Ultra Durable 5 technology further extends the life of Gigabyte hardware but this time focuses on power efficiency. The fifth iteration of this technology employs an ultra cool and ultra efficient method of delivering power to the CPU while at the same time keeps the MOSFETs cool. In fact the IR3550 PowIRstage used in Gigabyte mobos runs as much as 60 degrees Celsius cooler than traditional MOSFETs, which was proven by tests held at Computex 2012.
Ultra Durable 5 will be featured in all latest Gigabyte motherboards.
Source: Legitreviews.com