The Taiwanese hardware maker Gigabyte has introduced a new Radeon HD 7850 graphics card that features just 1 GB of VRAM, down from the 2 GB specified by AMD for this type of card. The new model is known as GV-R7850OC-1GD and comes with other tweaks too.
For one thing the new card comes with WindForce 2X cooler that provides better airflow thus cooling the GPU and the memory more efficiently. The circuit board has also been changed, and features extra thick copper lanes, ferrite-core spools, Low RDS on mosfets and solid-cap capacitors. Additionally the GV-R7850OC-1GD comes overclocked right out of the box but not by much – the GPU runs at 900 MHz, while the GDDR5 memory runs at 4800 MHz effective. The card has a single dual-link DVI connector, a gilded HDMI output, 2x mini DisplayPort and a CrossFire connector.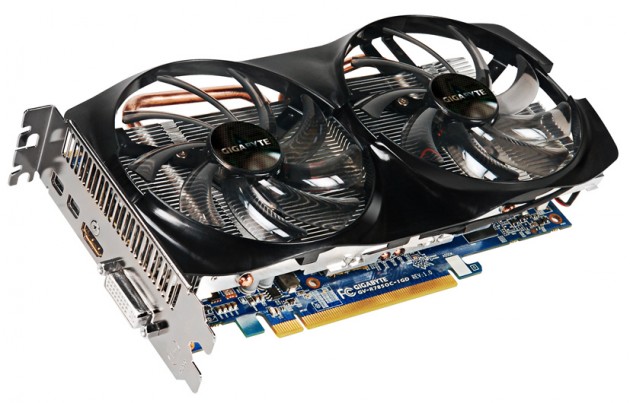 The new video card now joins other Radeon HD 7850 graphics solutions with 1 GB of VRAM developed by Sapphire, ASUS and Club3D and designed for lower cost. In Europe the new Gigabyte model will sell for around 265 EUR.

Source: Techjailbreak