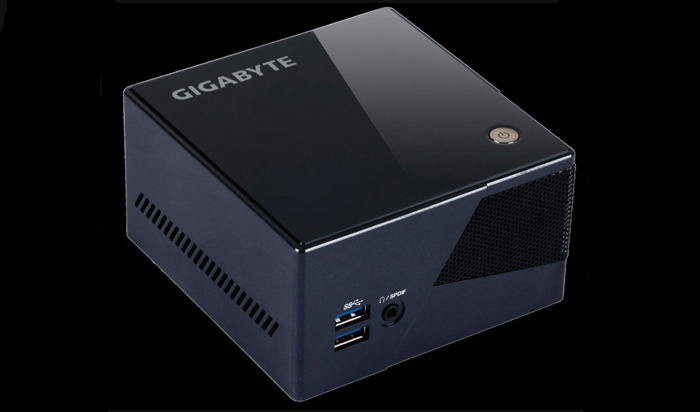 The Taiwanese Gigabyte has presented a new version of its Brix minicomputer that is known as Brix Pro. The device measures 114.4 x 111.4 x 62 mm and despite its small size provides more than decent performance that will also meet the demands of most older games out there.
The secret to the Brix Pro computer lies in the hardware inside. The device is based on an Intel Core i7-4770R processor that comes with four cores on 22 nm technology running at 3.2 GHz (3.9 GHz in Turbo mode). Graphics is also provided by the Intel processor, which offers Intel Iris Pro 5200 graphics with 40 stream processors at 200 MHz (1.3 GHz in Turbo mode) and L4 cache.
The Brix Pro also comes with up to 16 GB of dual-channeled DDR3 memory, a built-in SSD, Gigabit Ethernet, four USB 3.0 ports, mini-DisplayPort and HDMI output ports, Wi-Fi, Bluetooth and a 5.1-channeled audio system.
The pricing and the official release date of the Brix Pro are still unknown.
Source: Gigabyte