Hewlett-Packard is getting ready to show two new desktop computers at CES 2012 despite all intentions of the company to get out of PC business. Obviously HP is back – and with two really good offers at that.
The first PC is called HP Omni 27 and is basically an all-in-one system that will come with a huge 27-inch display with support for 1080p. The big display also tilts up to 25 degrees but it's not a touch screen. The Omni 27 computer will use multi-core processors but as of now it is not known if this means AMD or Intel CPUs and specific models. The PC also includes built-in Beats Audio and Magic Canvas software which lets you expand the desktop view horizontally to better fit in all your apps and media content. The optical drive is a regular DVD-RW but there's an option to get a Blue-Ray drive as well as a TV tuner and HDMI input. The HP Omni 27 arrives on January 8, 2012 for 1199.99 USD.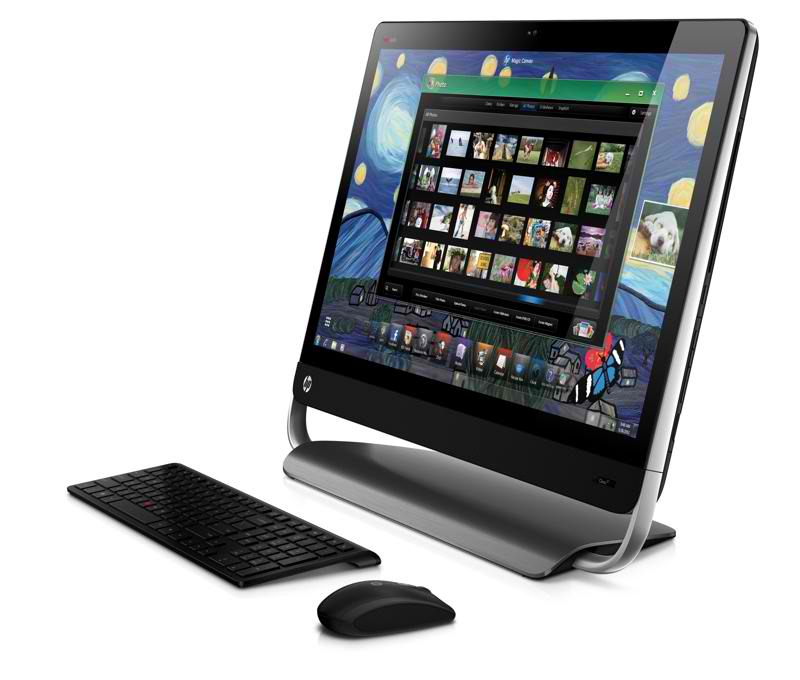 The second newcomer is a gaming PC named Pavilion Phoenix h9. The new Pavilion model will be the most powerful one to date coming with either an 8-core AMD Bulldozer chip or Intel Sandy Bridge-E processors and NVIDIA GeForce GTX 580 graphics. The chassis is "armor plated" as described by HP and has a cut-out side window to show off the colored lighting inside. Certain configurations will also come with built-in liquid cooling. The HP Pavilion Phoenix h9 will hit stores on January 8, 2012 but won't be cheap – pricing starts at 1149.99 USD.
Source: Zdnet