Intel's new Ivy Bridge processor has been making headlines in the past few days with numerous new products from various manufacturers now offering the first 22 nm CPU.
HP is not falling behind the competition and the US company has just unveiled six new Ivy Bridge-based desktop computers that not only offer Intel's third generation Core processor but also increased performance and better 3D capabilities.
All new PCs are based on the well-known all-in-one PC form factor. HP now sells the Omni 220qd model that offers Beats Audio, a 27-inch monitor and a sleek cantilever design. The HP Omni 27qd is the company's first 27-inch all-in-one PC and the first HP non-touch PC to feature HP's Magic Canvas software while the TouchSmart 520xt offers consumers premium multimedia and touch experience.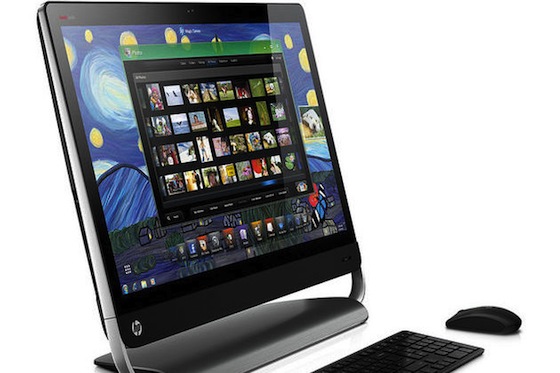 HP also offers three new Pavilion PCs – the Pavilion HPE h8t and h8xt provide the ultimate computing experience and feature sleek and simple design. The Pavilion HPE h9t Phoenix on the other hand is the company's most powerful Pavilion PC to date, designed for gaming and video editing.
All new Ivy Bridge-based HP PCs are now available at various computer retailers and of course at HP.
Source: Gadgetreview.com