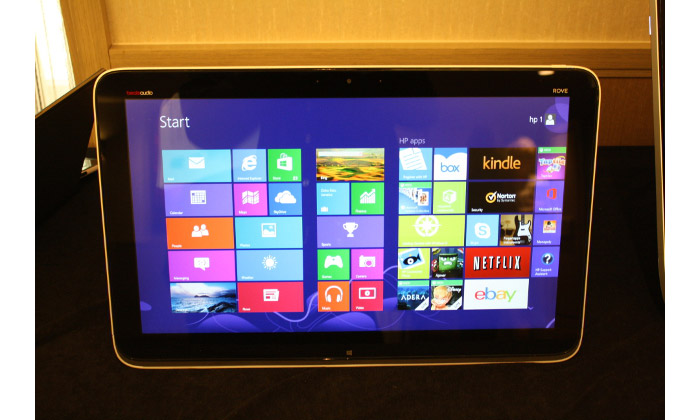 HP has started sales of its latest product – the Envy Rove20 mobile AIO PC. The unusual thing about this product is that it comes with a built-in battery that makes it mobile being capable of powering it for up to 4 hours.
The Envy Rove20 comes with a 20-inch sensor IPS display at 1600 x 900 pixel resolution that is capable of recognizing up to 10 simultaneous touches. Inside the new HP AIO PC comes with an Intel Haswell processor with built-in Intel graphics, 1 TB hard drive with 8 GB of cache, Wi-Fi 802.11ac and three USB 3.0 ports.
The HP Envy Rove20 comes with Windows 8 and starts at EUR 770.
Source: HP