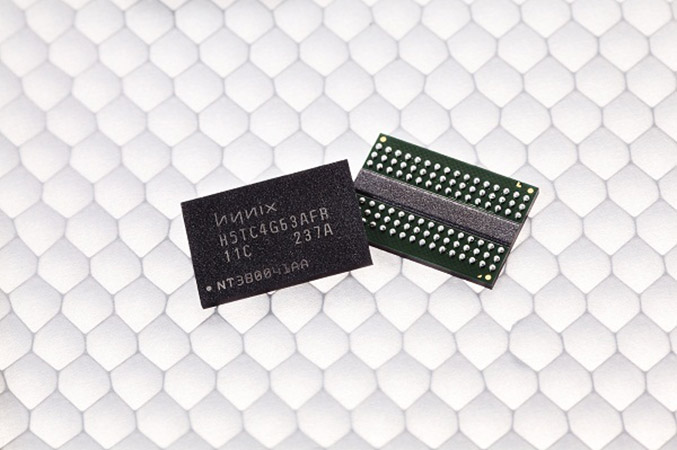 The Taiwanese memory maker Hynix has developed the industry's first 20 nm 4 Gb GDDR3 memory that consumes less power than the previous generation of GDDR3 RAM.
The new GDDR3 works at just 1.35V voltage, which is 30% less power compared to the previous generation 30 nm 1.5V GDDR3 memory. The new memory also runs at 1800 MHz and processes up to 3.6 GB of data per second with the help of a 16-bit I/O. If you want faster memory Hynix has it – you can get GDDR3 at 2000 MHz and 1.5V of voltage if need arises.
The new memory will find its home in low power mobile devices such as laptops and netbooks with standalone graphics processing engines. Mass production of the 1.35V GDDR3 memory will commence in Q4 2012.

Source: Digitimes