Intel's policy in the past few years has been to change the CPU sockets for its processors for almost every new architecture that comes into this world. While the US company has been doing the same thing for a number of years – remember Pentium III, which got two sockets (Slot 1 to be precise and then Socket 370) and the Pentium 4 with three – from 2008 until 2011 the chip giant launched no less than four sockets – all for completely incompatible processors.
The upcoming Intel Haswell architecture, expected in 2013, will continue the trend. Coming in the LGA 1150 package Haswell will be sold in dual and quad-core models but there's something else – Haswell will offer a new and very high end quad-core offering that will feature GT3 graphics and L4 cache – very likely an eDRAM large cache (16+ MB) connected via a separate backside bus to the main CPU die.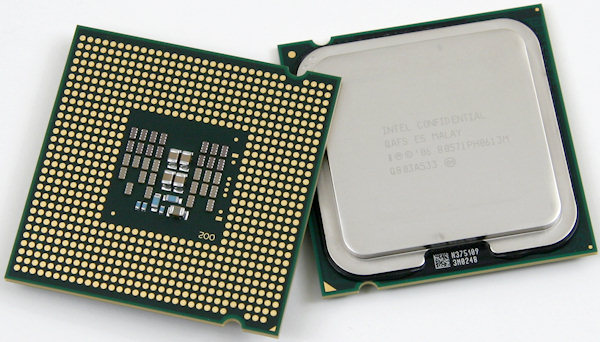 The new L4 cache is expected to boost performance and help data exchange between the CPU and the integrated GPU but it will also help calculations that use the new AVX instructions. While the expected L4 cache is not exactly news as it has been rumoured about lately, what's really new is that this time Intel will bet on the MCM (multi chip module) approach, first seen in the Pentium Pro in the distant 1995 year.
This would mean that the CPU and the L4 cache will be integrated in a rather different way, maybe even by using a new socket, but this remains to be seen. In any case using MCM is seen as hitting the technology frontier in this industry so maybe the time when a complete CPU design and manufacturing overhaul is needed is not so far away after all.
Anyway 2013 seems to be a promising year when it comes to Intel CPUs and 2013 is getting closer and closer too.
Source: VR-Zone