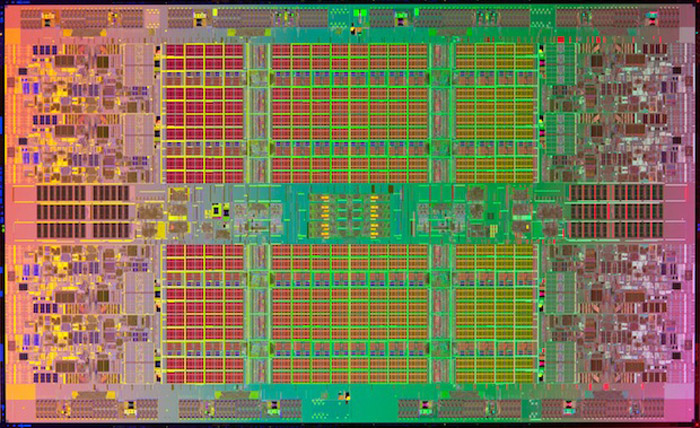 The x86 instruction set may rule the world nowadays but this does not mean there aren't any other processors. The latest one of this kind is the Intel Itanium 9500 – unveiled by both Intel and HP executives earlier today.
The Itanium 9500 is Intel's most advanced and sophisticated processor but sadly you won't be able to use it in your home PC. Designed to power mainframe OSes and Unix machines, the chip offers an entirely new internal architecture, a doubled number of cores and instruction throughput, up to 8 per cent lower TDP and up to 80 per cent lower power consumption when idle – all this running at 2.53 GHz. Intel also says the 9500 series offers up to 33 per cent faster I/O speed over the previous generation thanks to a number of new features and capabilities including Intel's own Instruction Replay Technology.
The Intel Itanium 9500 is available now with different models ranging from USD 1350 to USD 4650 in 1000-unit quantities.
Source: ZDNet