As previously announced yesterday Intel Corp. unveiled the world's first 22 nm processors.
Codenamed Ivy Bridge, the novelties bring moderate speed improvements compared to the older Sandy Bridge generation. Instead the new processors focus on energy efficiency and better integrated GPU performance.
"Our engineers have exceeded our expectations by doubling the performance of media and graphics versus the best processors we've built until today, which means incredible new visual experiences are here for new all-in-one PCs and upcoming ultrabook devices. What makes all this possible is the combination of Intel's leading manufacturing and processor architecture, and our unwavering commitment to drive computing innovations forward," said Kirk Skaugen, Intel vice president and general manager of the PC client group.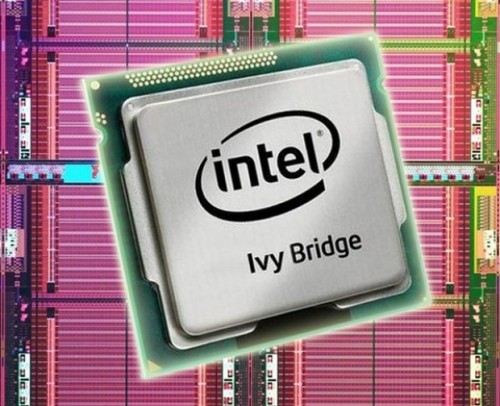 The new Intel Ivy Bridge CPUs will be marketed as Core i-3000 processors and bring evolutionary improvements to the table rather than an entirely new architecture. All in all there are three major improvements found in the new Ivy Bridge processors – a 20% increase in general performance, a brand new integrated Intel HD 4000 GPU that supports DirectX 11 and is around 30% faster than the one found in Sandy Bridge and support for PCI-E 3.0 along with minor power management innovations that either save power or help overclock the processor.
The Ivy Bridge generation Intel Core processor also adds security features, including Intel Secure Key and Intel OS Guard to safeguard personal data and identity. Intel Secure Key consists of a digital random number generator that creates random numbers to strengthen encryption algorithms. Intel OS Guard helps defend against privilege escalation attacks where a hacker remotely takes over another person's system. These two features join existing platform security features such as Intel Identity Protection Technology (Intel IPT) and Intel Anti-Theft technology (Intel AT) to help make Intel platforms some of the most secure in the industry. When paired with the Intel 7-series chipset, the new processors with Intel IPT can make a portion of the screen unreadable to spyware with the "protected transaction display" feature, helping prevent a hacker from obtaining login credentials that could lead to identity theft.
Right now Intel launches just a part of its Ivy Bridge family with Core i5-3000 and Core i7-3000 CPUs in wide market availability with the more budget oriented Core i3-3000 parts coming later. The fastest representative right now is the Core i7-3770K, which runs at 3.5 GHz base clock speed and 3.9 GHz in Turbo mode, features four cores with Hyperthreading technology and 8 MB L3 cache. The Core i5 Ivy Bridge family is represented by models, which run between 2.7 GHz and 3.4 GHz base speed and feature four cores but no Hyperthreading, the slower Intel HD 2500-class integrated GPU and 6 MB of L3 cache.
Pricing ranges from 174 USD for the cheapest Intel Core i5-3450 (3.1 GHz /3.5 GHz) processor to 313 USD for the fastest Intel Core i7-3770K (3.5 GHz / 3.9 GHz) processor. All prices are for 1000-unit quantities.
Source: X-bit Labs