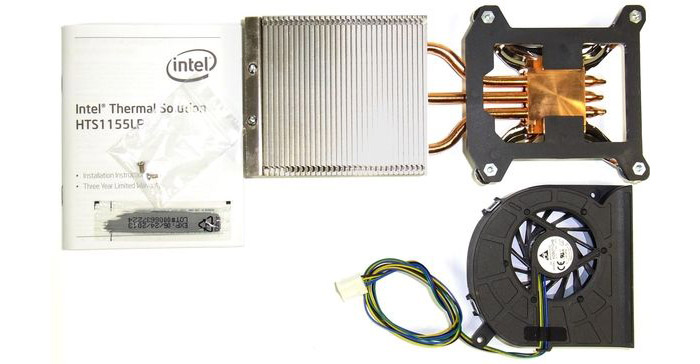 Intel has been quite active lately on the market of ultra low power processors – chips that usually reside in small form factor PCs. One of the limiting factors however for the deeper market penetration of such PCs is the absence of good cooling – something that the US chip giant will address soon.
Apparently the chip company works on specially designed cooling solutions for mini-ITX platforms with the HTS1155LP being the first model. The cooler is an active solution designed for ultra-thin desktops and right now it is fully compatible with Intel's own DH61AG motherboard as well as mini motherboards on the H6x chipsets from other manufacturers. The Intel HTS1155LP comes with a somewhat small heat sink that weighs 264 grams and has three heat pipes as well as a fan that spins between 1180 – 3380 rpm. The overall dimensions of the fan are 80 x 80 x 22 mm while the heat sink sits at 77 x 77 x 26 mm.
The official pricing of the Intel HTS1155LP is unknown at the moment but this is understandable as the cooler will be initially available to Intel partners only.
Source: Intel