On Monday, Intel released a new high end desktop platform – a new chipset, coupled with two new processor offerings which will give users unprecedented speed and possibilities.
The two newly introduced processors – the Intel Core i7-3960X Extreme Edition processor and the Intel Core i7-3930K processor – feature six cores and are based on the second generation Sandy Bridge architecture. The new processors are fully unlocked so they allow overclocking with simple utilities and are based on Intel's 32nm manufacturing process.
The Intel Core i7-3960X processor Extreme Edition CPU runs at base speed of 3.3GHz and features 15 MB of L3 cache while its younger sibling runs at 3.2GHz and comes with 12MB of L3 cache. Both processors support quad-channel memory access and come in LGA 2011 package.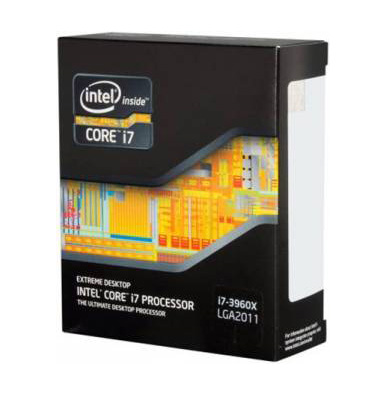 The new Intel X79 Express chipset supports the new LGA 2011 socket processors and delivers the capabilities and performance for enthusiasts such as 6Gb/s Serial ATA ports and additional PCIe 2.0 lanes, leading to new levels of performance and expandability for high-end desktop platforms.
The new platform is targeted at users and developers of most advanced applications, computer enthusiasts and extreme gamers.
The Intel Core i7-3960X and the Intel Core i7-3930K are available now at prices of US$990 and US$555 in thousand-unit tray quantities, respectively.
Source: Digitimes