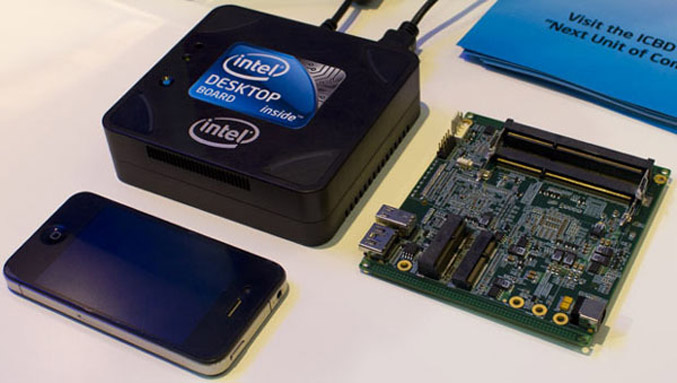 A few months ago Intel unveiled a rather interesting small form factor computer – the Intel NUC, which stands for Next Unit of Computing. Then this device vanished – until now. Well, the latest info on the Intel NUC says the device will become available next month.
In case you wonder what's inside the NUC – here's a hint – the NUC is a 4-inch by 4-inch mini PC that houses an Intel Core i3 Ivy Bridge processor, a 7th series chipset, 4 GB of DDR3 memory and a 40 GB mSATA SSD.
The NUC will also be available as a barebone PC with a mini-PCIe slot, mSATA slot, two SO-DIMM slots, three USB ports, Ethernet and two HDMI ports.
The Intel NUC will cost 399 USD when it becomes available next month.

Source: PC Launches