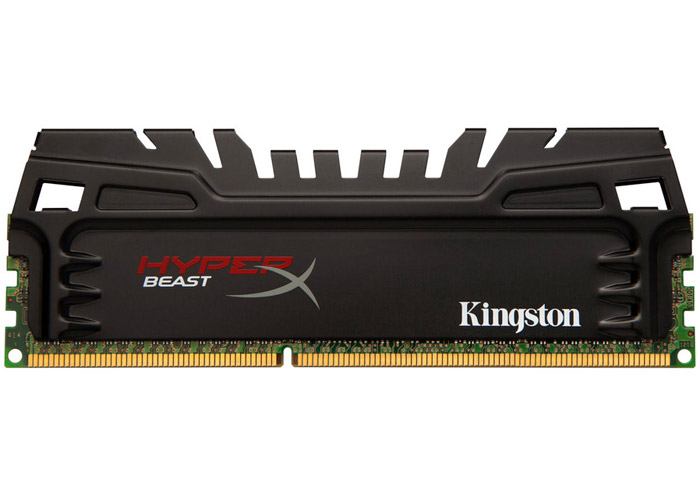 The famous memory maker Kingston has released a new breed of DDR3 memory – HyperX Beast Series. Designed to power DDR3 memory systems owned by enthusiasts, overclockers and gamers the new memory promises huge capacities and very high clock speed for great overall performance.
The Kingston HyperX Beast Series DDR3 belongs to the Predator family and is available in 8 GB, 16 GB, 32 GB and 64 GB capacities with the number of modules ranging from 2 to 8 pieces. Furthermore the new memory comes with integrated heatspreaders and special optimizations for Intel Core Ivy Bridge processors running on Intel P55/H67/P67/Z68/H61/X79/Z77 Express chipsets and AMD A-Series Trinity APUs running on AMD A75/A87/A88/A89/A78/E35 chipsets.
As to clock speed the new memory runs at 1600 MHz, 1866 MHz, 2133 MHz and 2400 MHz depending on the model and features CAS latency of 9, 10 and 11 depending on clock speed with the voltage being between 1.5V and 1.65V. In addition the HyperX Beast Series comes with support for Intel XMP and has gone through special stress testing before shipping.
Kingston's HyperX Beast Series comes with lifetime warranty but pricing is unknown.

Source: Kingston