Kingston's HyperX memory series has gotten a new member – the Predator. Aimed at enthusiasts and gamers the new memory promises new performance heights with huge capacities and improved memory chip cooling.
The new Kingston HyperX Predator DDR3 is available in kits of 8 GB, 16 GB and 32 GB with speeds of up to 2667 MHz and with CAS latencies of 9 and 11. The memory runs between 1.5 V and 1.65 V and will be suitable for overclocking.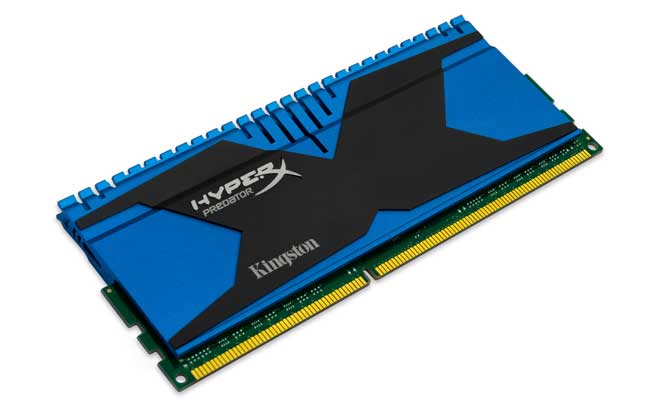 "The PC gaming market is robust and growing and we are pleased to contribute to that market with our new, more aggressive HyperX Predator memory kits," said Mark Tekunoff, senior technology manager, Kingston. "Enthusiasts will experience higher performance, ultra-responsive multitasking possibilities and an overall faster system thanks to its top optimized performance settings for specific modules ― handpicked and tested by our Kingston engineers."
The memory starts at 56 USD and goes up to 338 USD depending on capacity. The Predator memory is available now.
Source: Geeky Gadgets