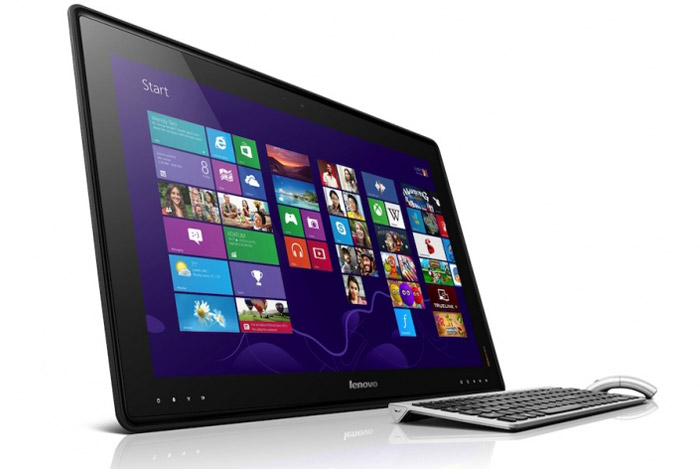 After launching the IdeaCentre A730 and C540 AIO PCs Lenovo prepares to announce a new huge 27-inch hybrid AIO/tablet computer at CES 2013 this week. The novelty will be known as IdeaCentre Horizon and will run Windows 8 right out of the box.
Windows 8 means touch screens and the IdeaCentre Horizon delivers – the 27-inch display runs at Full HD resolution and offers touch sensitivity with support for up to 10 simultaneous touches. Inside the IdeaCentre Horizon gets powered by an Intel Core i7 Ivy Bridge processor and offers up to 1 TB hard drive space and up to 8 GB of DDR3 memory, discrete NVIDIA GeForce GT 620M graphics, 720p front web camera, Dolby Home Theatre v4 sound, support for various peripherals as well as the opportunity to use it as a huge tablet.
The Lenovo IdeaCentre will be on the market this summer for USD 1699 and up and with it you will also get a number of accessories including gaming peripherals such as joysticks and the Horizon Multimode Table that allows you to change the viewing angle for the best experience possible.
Source: Lenovo