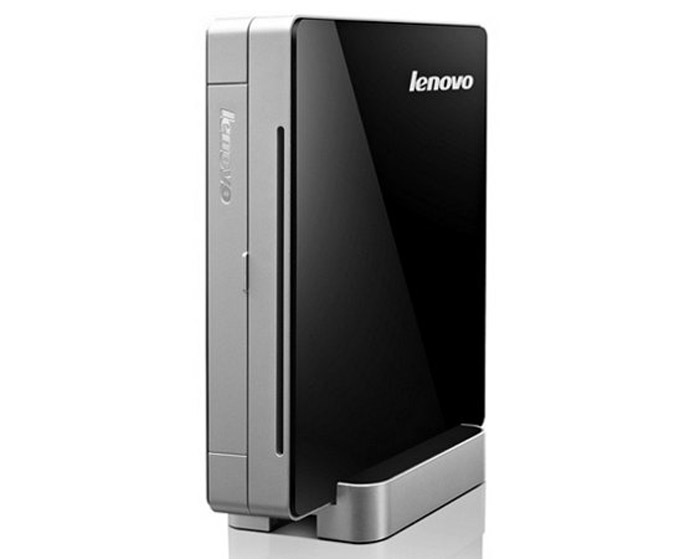 Starting in January 2013 US customers will have the chance to purchase Lenovo's latest mini-desktop PC – the IdeaCentre Q190.
The Lenovo IdeaCentre Q190 will come in two versions – one without an optical drive and dimensions of 192 x 155 x 22 mm and another with a DVD-RW/Blu-Ray drive with dimensions of 192 x 155 x 44 mm. On the inside the Q190 will pack an Intel Core i3 Sandy Bridge processor, up to 8 GB DDR3 memory, up to 1 TB of hard drive storage and a 24 GB SSD drive. The machine will also feature a card reader, Wi-Fi 802.11n, Gigabit Ethernet, four USB ports, D-Sub and HDMI outputs and S/PDIF. You can also mount your Q190 using the VESA mount in the back.
Powered by Windows 8 the Lenovo IdeaCentre Q190 will sell for USD 349 and up depending on the hardware inside.

Source: Lenovo