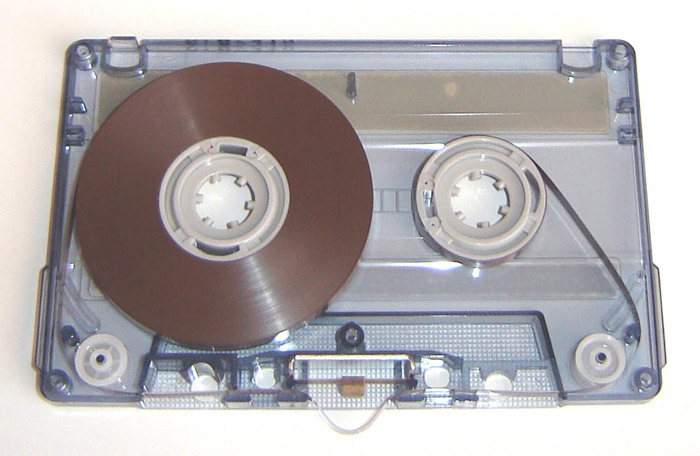 Do you remember magnetic tapes – the ones that you would find in any audiocassette? Well, it seems they'll visit us once again.
Long forgotten since the advent of CDs magnetic tapes may have a surprising comeback – again in the IT field – thanks to the efforts of both IBM and Fujitsu. The two companies have joined forces to bring a new magnetic tape standard to the IT field – and once more like decades ago it will be used for storing data. The first magnetic tape cassettes are said to be able to hold 35 TB of data on a single cassette, which is huge for storage capacity even for today's standards. Moreover IBM and Fujitsu claim that the new cassettes will be up to 200 times more efficient than current hard drives. Even better – the cassettes will be rather small – they will measure 10 x 10 x 2 centimeters.
Still it is unclear, as of now, how IBM and Fujitsu will improve data access – tapes tend to be painfully slow when searching for data. Market cost is also unknown – and the same can be said about the release date of the new data storage tapes.
Source: Gadgetblog.ru