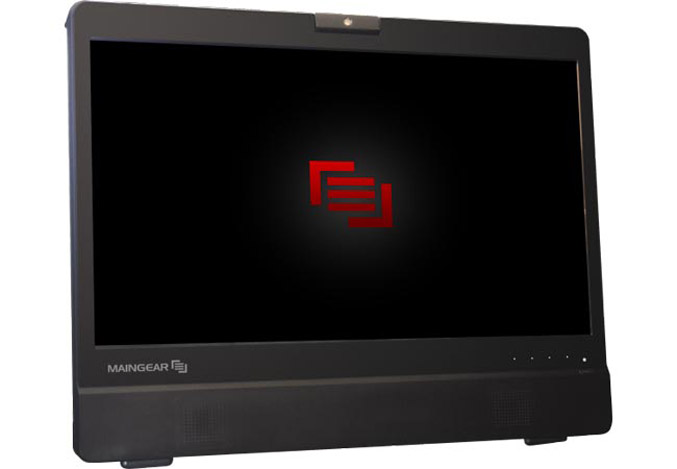 AIO gaming PCs are rare these days mainly because of the following combination – powerful hardware, emitting a lot of heat, and limited space. To prove the opposite though, Maingear has designed the Alpha 24 AIO gaming PC – and it truly blends power with small dimensions. Let's find out what it offers.
Just a quick look at the specs of the Alpha 24 will convince you that you have a gaming monster at hand. The Alpha 24 is built on a 24-inch display that hides some serious computing power – an Intel Core i7-3770K processor and a GeForce GTX 680 graphics card when configured for top-notch performance. In case you don't have the cash you can go for cheaper and slower hardware but you can't go below an Intel Core i3-3240 CPU and GeForce GTX 650, which is still pretty respectable. Other hardware options include SSD drives, tons of RAM and a choice between a respectable number of Intel Ivy Bridge processors.
The Alpha 24 also makes use of NVIDIA's Optimus technology that saves energy and thus heat. When the system isn't used for gaming the integrated GeForce card is turned off and graphics is transferred to the GPU inside the Intel processor. As to the display along with the 1080p resolution it packs an optional CableCard TV tuner and a HDMI-in port. Maingear also points out that despite the AIO form factor all parts inside are serviceable in case of need.
The Maingear Alpha 24 is available now at a starting price of 1349 USD.
Source: Digitaltrends.com