The once famous video card maker Matrox, which is now specialized in professional 3D video solutions, has presented the C900 video card. The main feature of the new Matrox product is that it comes with nine mini-HDMI ports that can support up to nine displays. The card is 23 cm long and takes a single slot. It also needs just 75W of power at most and that's why it does not need an additional power connector.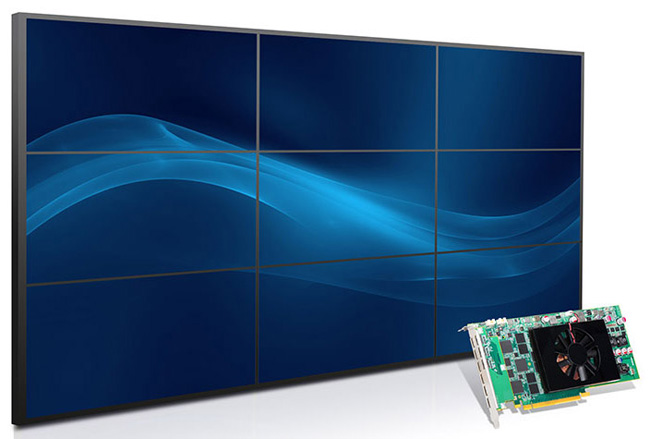 The C900 is based on an unannounced AMD GPU (most probably Oland), which gets cooled by a relatively small cooling fan. The card has 4 GB of GDDR5 memory and the aforementioned nine mini-HDMI ports, which are compatible with HDMI-Single-Link DVI and support resolutions up to 1920 x 1200 pixels at 60 Hz. Moreover, the card has 3-channeled integrated audio.
The C900 is designed to power multiple displays in 3×3 or 9×1 configurations and is fully compatible with 32-bit and 64-bit versions of Windows, Windows Embedded, Windows Server and Linux. No word on pricing as of now.
Source: Matrox