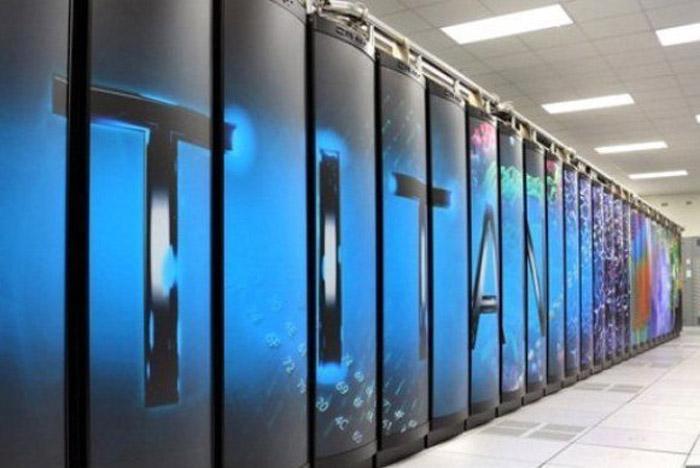 Today the hype is all about Windows 8 and the latest Intel and AMD processors – and while you may think you've got the latest and greatest in the PC world there are other computing machines much more powerful than you can ever imagine.
Titan is the most powerful of these machines – being as of now the world's fastest supercomputer. Handled by the US Oak Ridge National Laboratory (ORNL) the Titan can do more than 20 000 trillion operations per second, which is equal to 20 petaflops. This makes the supercomputer 10 times more powerful than Jaguar – the previous flagship supercomputer of the ORNL. In case you wonder what one can do with so much power Titan will model Earth's climate and will research energy, efficient engines, materials and the like.
Impressive, huh? But that's not the whole picture – Titan packs 18 688 nodes with each of them based on an NVIDIA Tesla K20 GPU and a 16-core AMD Opteron 6274 processor. Memory installed on Titan reaches 700 terabytes.
Best of all – Titan takes up the same space as Jaguar and uses just a little more electricity.
Now if we could only play games on this monster…
Source: MaximumPC