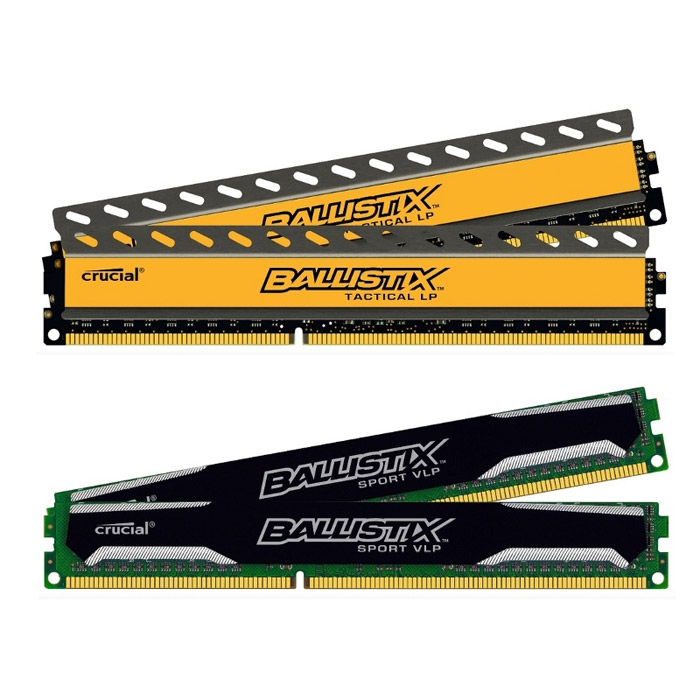 The US memory maker Micron, better known for its Crucial memory modules, has announced it will soon launch a new type of low profile DDR3 memory that will be known as Crucial Ballistix Low Profile (LP).
The upcoming low profile memory will boast highly effective heatsinks and will be especially suitable for use in high-end gaming machines and in smaller cases where space is limited. Moreover the memory, being low profile, will improve air circulation inside the computer chassis and thus it will make other components cool better – not to mention its small size will allow owners to install larger CPU heatsinks.
"Crucial Ballistix LP memory delivers all the benefits users have come to expect from Crucial high-performance memory — just in a smaller package," said Jeremy Mortensen, senior worldwide product manager, Crucial. "While other low profile offerings on the market provide some clearance, Crucial Ballistix LP memory delivers a true low profile and low power design to give users more clearance around their CPU coolers, while using less power for increased energy efficiency."
The low profile Crucial Ballistix memory will operate at 1.35V and will run with no problems on all current Intel and AMD motherboards. As to capacity the memory will come in modules with up to 8 GB of capacity running at 1600 MHz. Micron also offers lifetime warranty on the low profile Crucial Ballistix memory.
Source: Micron