The Windows Gadgets and Windows Sidebar features were one of the main trumps of Windows Vista (and 7 for that matter) and while they offered never before seen desktop functionality they never became really popular. Even worse – they were found to have a bunch of security vulnerabilities, which could allow an attacker to gain control of a system running Windows Gadgets.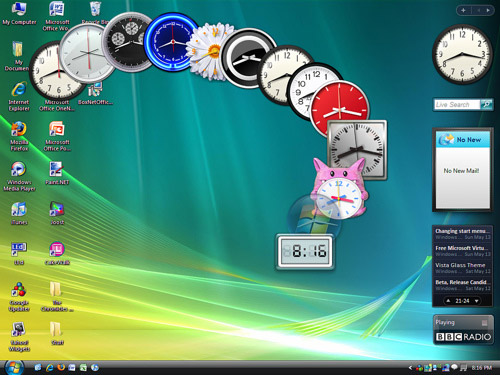 Instead of fixing the bugs found Microsoft seems to have completely given up on Windows Gadgets and the Sidebar. They will not be featured in the new Windows 8 OS coming out this October and as to Windows Vista and Windows 7 users Microsoft now has a fix that completely disables these OS functions. Called "Fix It" the software patch is now available for Windows Vista and Windows 7, and while the Consumer and Release Preview editions of Windows 8 came with gadgets and the sidebar enabled the patch does not support these OS builds.
In case you miss the gadgets and the sidebar – don't despair. They will live a new life in Windows 8 as well – masked as Live Tiles in the Metro interface. It remains to be seen though how they'll function.
Source: PC World