Motorola has come up with a new Android-based touchscreen computer with the company unveiling it for the first time in China. The new device is yet another Motorola device that brings Android to the home desktop arena and boasts a number of multimedia functions and features.
The new device has been created in partnership with WASU, which is a Chinese cable and telecommunications company and carries the HMC3260 Cloud Broadband product name, which clearly hints it will have strong ties to cloud computing. The computer will have a 18.5-inch display and will run Android 2.3.4 Gingerbread on a 1 GHz Freescale i.MX53 ARM Cortex A8 processor.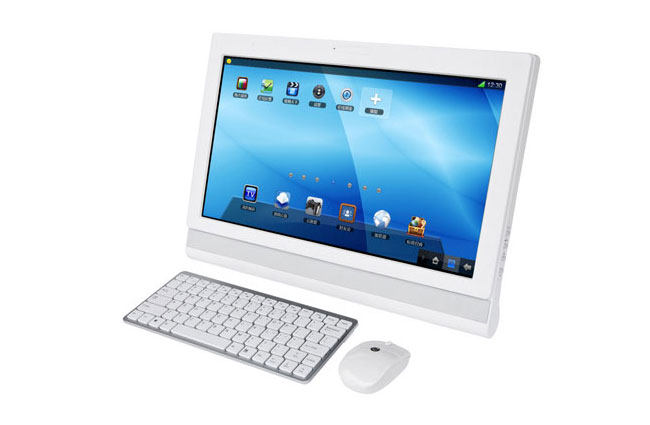 "The Motorola HMC3260 not only provides subscribers with a fast broadband connection, it also enables them to enjoy a range of cloud-based services provided by WASU, including games, high-definition television and movies, web browsing and more," said Kevin Keefe, Vice President & regional general manager of Motorola's Home Division, Asia. "The powerful touchscreen interface capitalizes on the power and flexibility of Android to enable WASU to differentiate itself from operators who only offer a pipeline for data. It is an important step toward our vision of a smart, simple, connected home."
The computer will also have TV and video integration and will be able to run most applications any Gingrebread smartphone is capable of running. Later on Motorola may release the device around the world but this has to be confirmed.
Pricing is unknown.

Source: Talkandroid.com