MSI has announced a new line of environment-friendly motherboards for the Intel Skylake CPU generation. The new boards are based on the H170, B150 and H110 chipsets, have full support for Intel's 6th generation Core processors and represent the second generation ECO motherboards by MSI. All new ECO boards are mid-range products that have one feature in common called Eco Genie – it allows users to turn off various unused motherboard hardware components and interfaces with the press of a button and then save energy, thus reducing harmful greenhouse gases that are produced during energy generation.
The MSI H170M ECO is the first board in the new line – as you can see from the name the board is based on the Intel H170 chipset and features a LGA 1151 socket. The board has a 4+2 power phase design for the CPU, two DDR4-2133 memory slots (up to 32 GB of memory), a single PCI-E 3.0 x16 expansion slot, two PCI-E 3.0 x1 slots, six SATA 3.0 ports, USB 3.0 ports, an Intel I219V network connector and Realtek ALC887 audio. In the back the motherboard also has support for PS/2 keyboards and mice, four USB 3.0 ports, DVI-D/D-Sub/HDMI ports, a single RJ-45 jack and three audio connectors.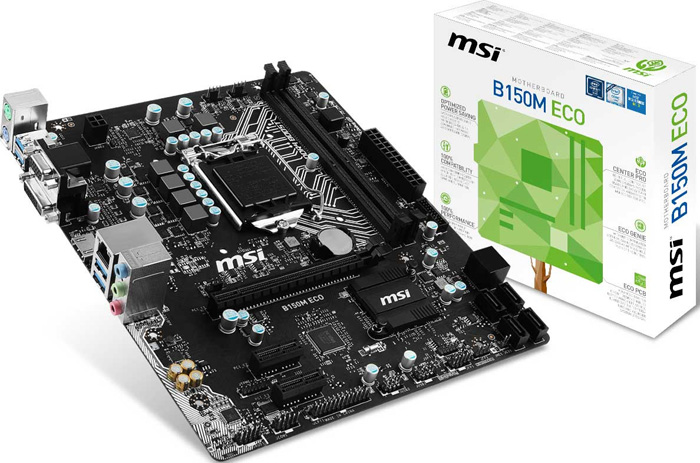 The new MSI B150M ECO motherboard offers the same features as the MSI H170M ECO board except that it is based on the Intel B150 chipset but in any other aspect there are no differences whatsoever.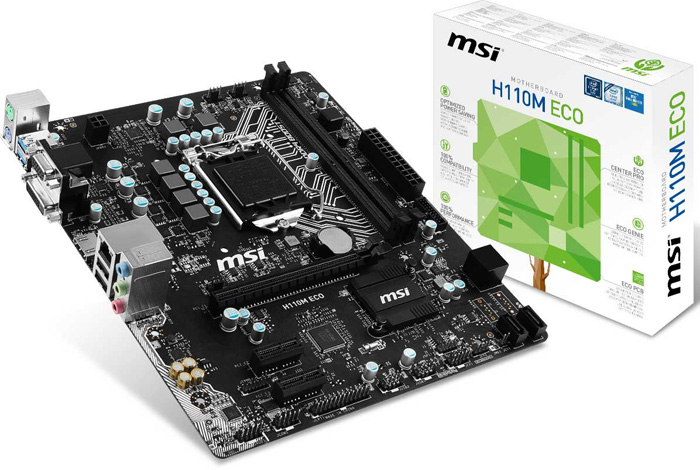 The MSI H110M ECO board is the simplest of all – it has pretty much the same features as the other two boards but here the SATA 3.0 ports are limited to four, the two PCI-E x1 slots conform to the PCI-E 2.0 specifications and in the back users will find just USB 2.0 ports instead of USB 3.0 connectors.
The MSI H170M ECO and B150M ECO motherboards cost EUR 80 and EUR 85, respectively, while the price of the H110M ECO is unknown but given the cut-down specs, this one should be cheaper than the other two.
Source: MSI