Micro-Star International announced the launch of its Sandy Bridge powered Wind Top AE2410 All-in-One desktop PC. The machine boasts 24-inch widescreen Full HD (1920 x 1080) multi-touch display with translucent bezel and can be equipped with a Core i3-2310M@2.1 GHz or a Core i5-2410M@2.3 GHz processor.
Other specifications include 1TB 3.5″ SATAII HDD, up to 8GB of RAM, Intel HD 3000 or GeForce GT 540M 1GB discrete graphics, Gigabit Ethernet, 802.11 b/g/n WiFi, Bluetooth (optional) and DVD writer.The AE2410 also has integrated two 5W Speakers backed by THX TruStudio Pro Technology and two USB 3.0 ports, one of which offers MSI's exclusive Super Charger technology to speed up USB charging time by 40% and recharge iPhone, iPad or MP3 players while the computer is turned off. There's also handy a 6-in-1 card reader, a 1.3 megapixel webcam, a HDMI outputs and even an optional TV tuner if you want to use this AIO and as a TV set.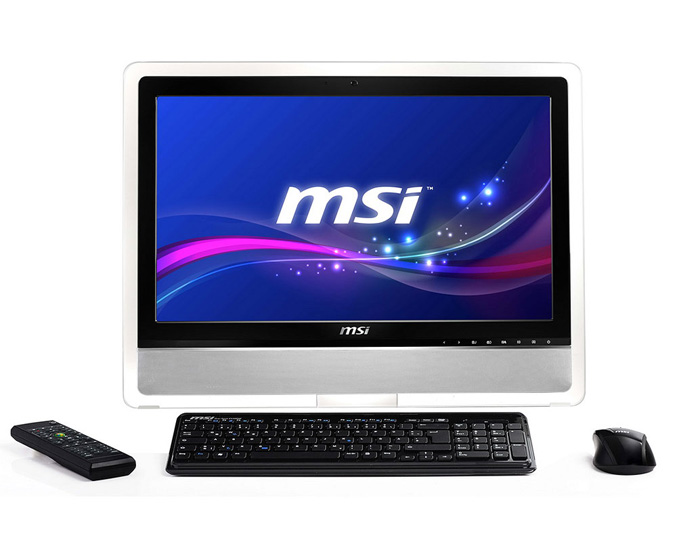 The Wind Top AE2410 runs Windows 7 Home Premium 64-bit operating system, along with MSI's exclusive multi-touch software. It also comes with wireless keyboard and mouse, and is available for pre-order in Europe for €899.