With continuous innovation, msi Wind NetTop received many excellent reviews last year. Not satisfied with numerous awards, msi continues to make break though this year by launching smaller and more powerful Wind Box DE200 and DC200 mini computers.

Perfect Display of High Quality Sound and Imagery
HDMI Capability
The Wind Box offers the high resolution and multi-media HDMI function, so you can choose to enjoy the widescreen experience at anytime. The accuracy of colors and images will leave any viewer totally speechless. (for DE200)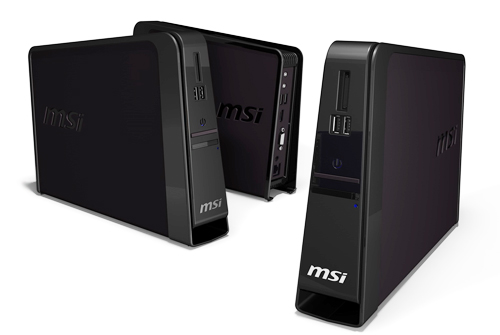 Full HD Entertainment Function
The Wind Box understands High Definition regardless its size. The 1080P Full HD display function can show you what "realism" really is by putting you right inside the classiest theater.(for DE200)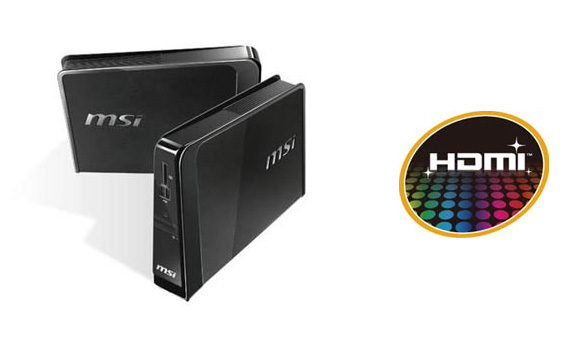 7.1Channel Audio Output
The latest 7.1 Channel Audio Output offers a multi-channel and surrounding experience while playing a media player or gaming. It doesn't matter if you are listening to the latest hit music or watching a DVD, the DE200 will offer the most precise sound.(SPDIF adaptor needed for PS)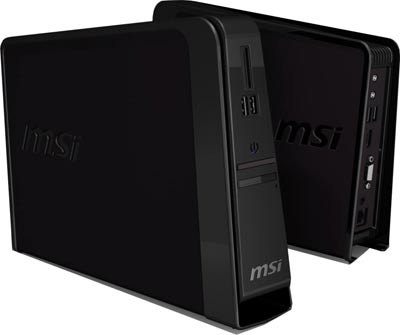 The Most Complete Entertainment Package for Entertainment Interfaces
Gigabit LAN High Speed Transfer
The Gigabit LAN provides a stable and high speed transfer of files for the Wind Box, while insuring a smooth transaction of images, music, or sounds over the internet without delay.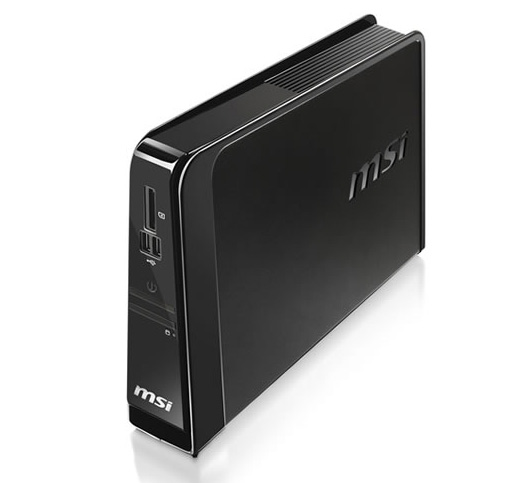 Wireless Internet Connection
Wireless Connection with the IEEE802.11b standards can achieve up to 11Mbps, automatically searches for the best internet connection in the region. The highest transfer speed can be up to 54Mbps~108Mbps(802.11n)。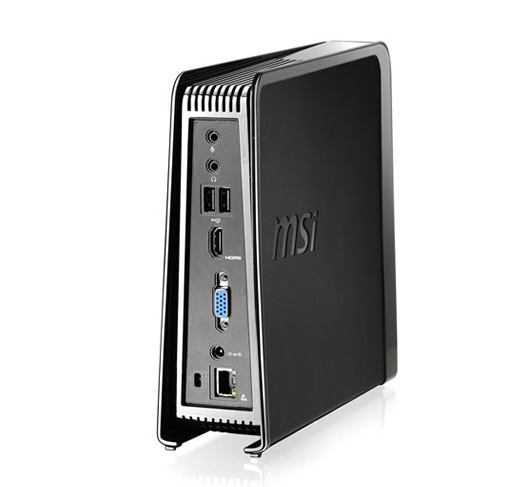 Integrated Wall Mount Kit
Through special designed wall mount kit on Wind Box, it can delicately save space by installing on the back of LCD monitor and TV*.You can look it as All-in-One PC when combined together.
Light and Convenient, Low on Power Usage and Noise
Just 2 Liters in Volume for More Room
The DE200 is only 2 liters in volume, that is only 1/10 compared to the 20 Liters traditional home computers. It can save space anywhere in your home, a truly sensible and understanding equipment.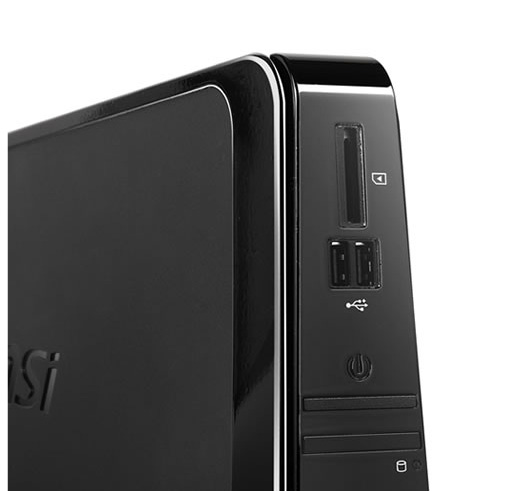 Low on Energy and Noise
The DE200 is not only effective on function, it also emphasizes on being environmentally conscious by saving energy. It only takes up to only 30W while fully operating as oppose to the 250W of the traditional computers, while being quiet as the library at 26 decibels.
Specifications
Marketing Name
Wind Box DE200
Wind Box DC200
Operating System
Genuine Windows® XP Home Edition
CPU
Intel® Atom™ 230 Processor
Chipset
Intel® 945GC+ICH7
Graphic
Discrete Graphic
(support up to DX9)
Intel® GMA 950
Memory
1GB
Wireless LAN
802.11 b/g/n; Mini PCI-e card
HDD
3.5" 160GB
Rear I/O
1.   USB x 2 / RJ45 LAN port
1.   USB x 2 / RJ45 LAN port
2. VGA out / HDMI out
2. VGA out
3. Mic-In & Audio-out( SPDIF out)
3. Mic-In & Audio-out( SPDIF out)
4. DC-in
4. DC-in
Front I/O

USB x2、Card Reader

(6 in 1,XD, SD,mini SD,Micro SD, MMC, MS)

Power
65W,19V
Dimension
283mmx178mmx40.4mm,2 Liter
Source: MSI