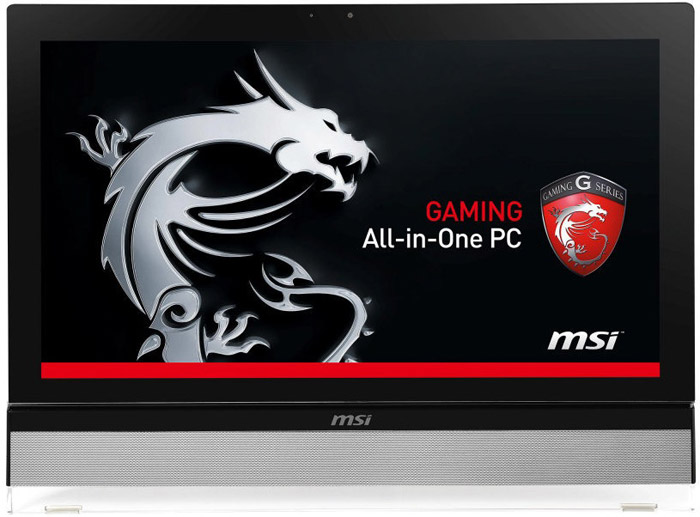 Micro-Star International has released a new all-in-one PC that the company claims is the world's first 27-inch AIO gaming PC. Being such the AG2712 features advanced hardware and a sleek chassis that catches everyone's attention.
The MSI AG2712 is based around Intel's Core i7-3630QM mobile Ivy Bridge processor, which runs at 2.4 GHz (3.4 GHz in Turbo Mode) and a 27-inch sensor display (up to 10 simultaneous touches) that works at Full HD resolution (1920 x 1080 pixel resolution) and comes with an anti-glare coating for perfect visibility while gaming.
Inside the new gaming AIO PC packs NVIDIA's GeForce GTX 670M graphics card with 3 GB of GDDR5 memory for awesome performance in games as well as a 3.5-inch SATA2 1 TB hard drive at 7200 rpm or an optional 128 GB SSD. The system comes with 4 GB of DDR3 memory out of the box but gamers can expand it to 16 GB if they wish to do so. The machine has a DVD Super Multi optical drive, a 3-in-1 card reader, Wi-Fi 802.11n, two built-in 5W speakers and a 2 MP Full HD web camera. Connectivity is provided by two USB 2.0 ports, two USB 3.0 ports, HDMI and audio jacks.
The AG2712 AIO PC measures 672 x 483 x 66 mm and weighs 16.21 kilograms. The system runs Windows 8 out of the box. As to pricing – it is still unknown.
Source: MSI