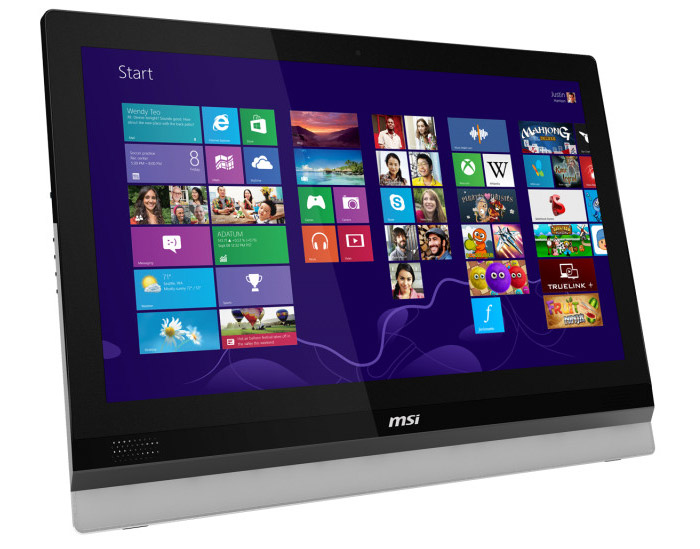 In August 2013 MSI will announce a new all-in-one (AIO) PC under the brand name Adora24. The upcoming MSI product will come with a 23.6-inch display and will boast a stylish chassis that will measure 583.28 x 424.55 x 32.95 mm for a total weight of 7.5 kilograms.
The Adora24 offers two Intel processors – the dual-core Core i5-3230M at 2.6 GHz (3.2 GHz in Turbo Mode) and the Core i3-3120M at 2.5 GHz. The 23.6-inch display of the new AIO PC works at Full HD resolution (1920 x 1080 pixels) and supports up to 10 simultaneous touches. The computer also has 4 GB or 8 GB of DDR3-1333 memory, a GeForce GT 740M graphics card with 2 GB of RAM, a 1 TB hard drive that spins at 5600 rpm with an optional SSD, a multi-format card reader, a DVD Super Multi drive, 802.11n Wi-Fi, a 2 MP camera, built-in Creative SoundBlaster Cinema speakers, two USB 2.0 ports and a HDMI output. The PC needs 120 watts of power to operate.
The new MSI AIO PC runs Windows 8 out of the box. Its pricing is still unknown.
Source: MSI