Japanese customers now have the opportunity to enjoy NEC's latest creation – the Mate ME PC, which was just released on the Japanese market.
The new desktop PC is unusual in that it comes with an integrated battery that allows it to function independently from the power grid for up to 3.1 hours of operating time. Having the opportunity to be battery-powered the NEC Mate ME PC comes with a number of energy saving options too with the ECO Mode being one of them and Quick Power-On for super fast boot.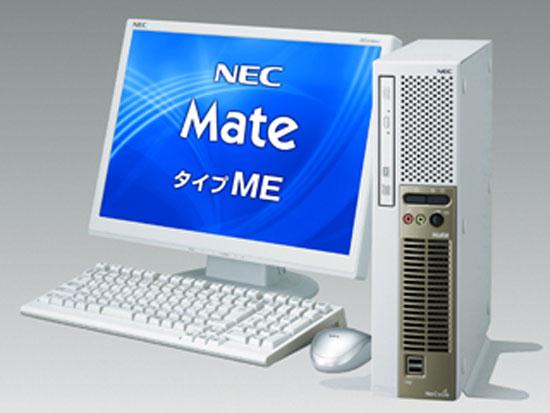 On the inside you will find an Intel Core i7-3770 Ivy Bridge processor at 3.4 GHz, 4 GB of DDR3 SDRAM, a 250 GB hard disk drive, Intel HD 4000 graphics and a DVD-RW drive. The display is 19-inch of WXGA+ type.
The NEC Mate ME desktop PC is now available in Japan for 1800 USD and up.

Source: Techiser.com