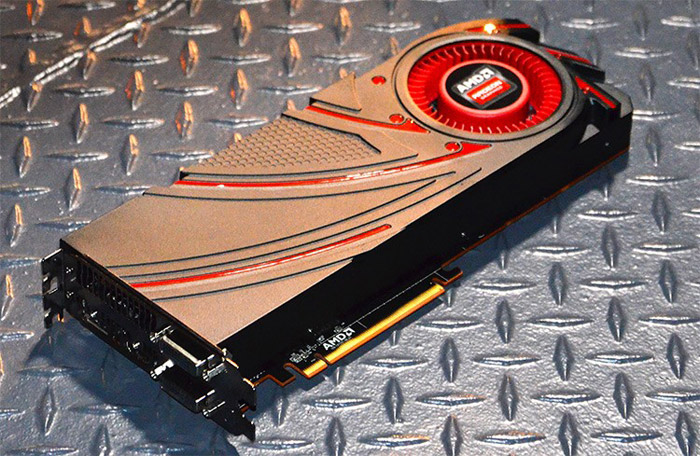 The tech specs of three upcoming AMD graphics cards have been leaked online and these include the AMD Radeon R9 280X, R7 260X and R7 240.
The Radeon R9 280X is based on a Tahiti chip on 28 nm technology and sports 2048 stream processors, 56 texture units, 16 ROPs, 2 GB of GDDR5 memory with a 384-bit memory bus and clock speeds as follows: 1000 MHz (1050 MHz Turbo) for the GPU and 6000 MHz for the memory. All in all the R9 280X will be a renamed Radeon HD 7970 GHz Edition.
The Radeon R7 260X will sport a 28 nm Bonaire XTX GPU with 896 stream processors, 128 texture units, 32 ROPs, and 3 GB of GDDR5 memory with a 128-bit bus. The GPU will run at 1100 MHz, while the memory will operate at 6500 MHz. This card looks like a renamed Radeon HD 7790.
The Radeon R7 240 is based on a 28 nm Oland Pro chip with 320 stream processors, 20 texture units, 8 ROPs and 1 GB GDDR5 memory with a 128-bit memory bus. The GPU runs at 780 MHz, while the memory works at 4600 MHz.
All new graphics cards fully support PCI-E 3.0 and will cost USD 300, USD 140 and USD 90 when they debut.
Source: Wccftech