Mini-PCs have been the latest craze recently with more and more models coming out. But there's something new on the market that offers more power than ever for the same money. Read on!
The device we are going to talk about debuted just yesterday and packs a Rockchip RK3066 dual-core ARM Cortex-A9 processor at 1.6 GHz and 1 GB of DDR3 SDRAM. Other specs include 4 GB of internal storage, a microSD expansion slot, 802.11n Wi-Fi, one USB port and one microUSB port. Software-wise the device runs Android 4.0 and offers access to Google Play. Also there's Adobe Flash Player pre-installed.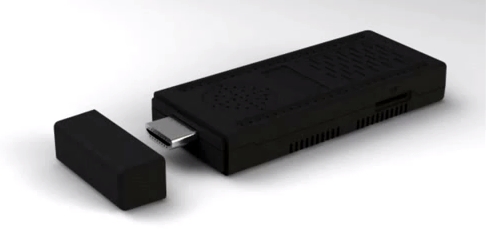 The specs as you can see are much better than anything on the market – the new stick PC is much faster than the MK802, which offers a single-core 1.5 GHz Cortex-A8 chip and is better than the Z902 that debuted last week.
The new device, which scores 5500 points in the Antutu benchmark, sells for just 89 USD with basic postage included (!) and expedited shipping will cost you another 25 USD. Wholesale pricing is available, too, in case you want to unleash and army of ARM Cortex-A9 mini PCs upon the world.
Source: Geek.com