The Intel Skylake CPU generation, expected in late summer/early fall 2015, will undoubtedly be the hottest CPU release of the year. The new chips will use a new micro architecture and the latest 14 nm tech process in a new LGA 1151 package. All is good but how fast will the new chips be?
We published the first benchmarks of Skylake a few weeks ago and the picture did not seem that promising – Skylake was on average about 10 per cent faster than a similar Haswell processor at the same clock speed. Unfortunately this trend seems to persist – new Skylake benchmark results show that the Core i7-4790K Haswell is on average 6 per cent slower than the Core i7-6700K Skylake with both processors working at 4 GHz. You can check out the pictures to see for yourself.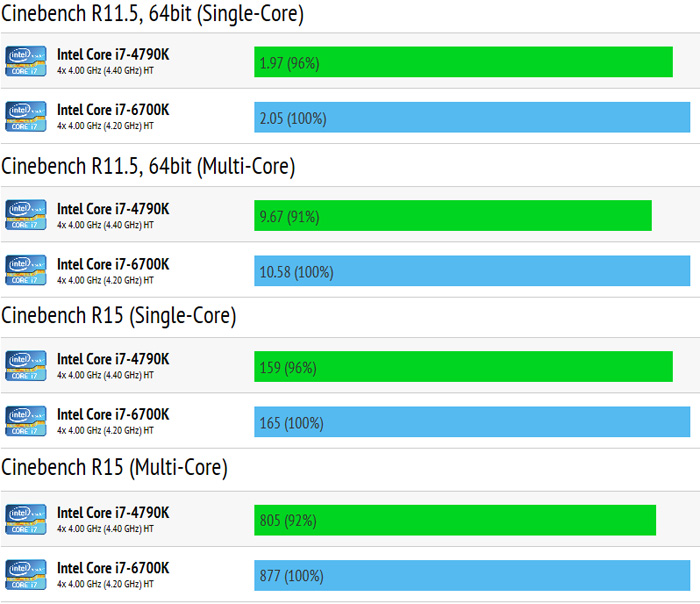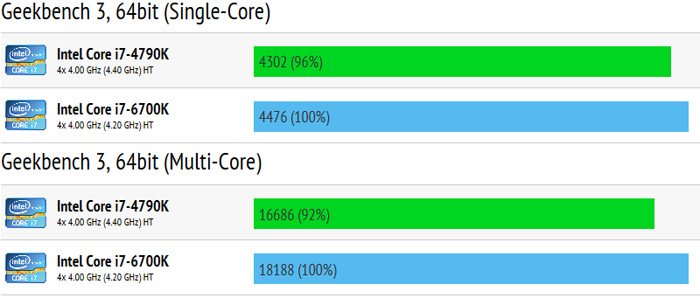 If the results are true, and they should be, this means that Intel's habit of offering new processor generations that are 5-10 per cent faster than the previous one will continue. This is bad news for hardware enthusiasts but even then there's something good – owners of fast Haswell and even Ivy Bridge PCs don't have a real reason to upgrade given the performance differences.
Source: Kitguru.net