Just days after the official release of the GTX 660 Ti graphics card, NVIDIA has quietly made the GTX 660 available in the OEM channel. As expected the new card is slower than the 660 Ti and features lower hardware capabilities making for a lower price too.
The GeForce GTX 660 OEM is the first Kepler family member coming with less than 7 SMX units enabled. Based on the same GK104 graphics core we've all come to know, the GTX 660 arrives with 1152 stream processors, 96 texture units and 24 ROPs – with all of them significantly less when compared to the GTX 660 Ti/GTX 670 let alone the faster GTX 680. The GTX 660 OEM also gets a hit when it comes to clock speed – the GPU runs at 823 MHz and with Boost Clock the core speed rises to 888 MHz. Memory speed also gets lowered – the on-board GDDR5 memory works at 5800 MHz and is accessed via a 192-bit bus – the same found in the GTX 660 Ti. There's some hope though – the GTX 660 comes with memory rated for 6 GHz so users of the card can help themselves when it comes to memory speed – and the card will be available in two versions – with 1.5 GB and 3 GB of VRAM, which is a bit better than the 2 GB found in faster Kepler family members.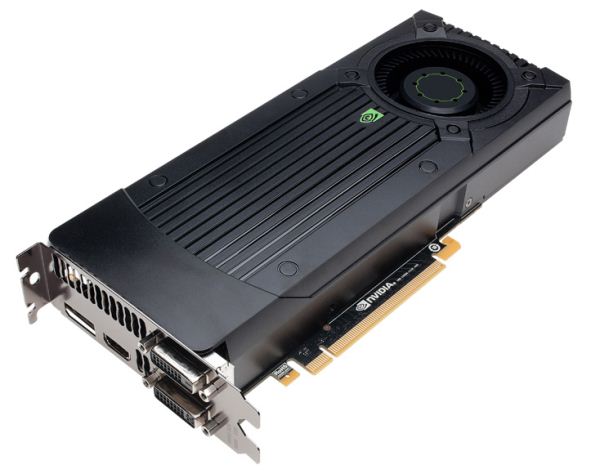 Low clock speeds mean one thing – lower power consumption and this is why the GTX 660 arrives with TDP of 130 watts and requires just one power connector. Performance-wise the GTX 660 should offer 75 per cent of the performance the GTX 660 Ti offers but this remains to be seen.
The GTX 660 OEM is not the retail GTX 660 that we should see soon but in any case we now have an idea what NVIDIA may be preparing for us.
Pricing of the GTX 660 OEM is unknown.
Source: Anandtech