As previously reported graphics chip maker NVIDIA has introduced a new Kepler family member – the GeForce GTX 660 Ti.
The new graphics card is based on the well-known GK104 graphics core, which this time features 1344 stream processors. The core runs at 915 MHz base clock but in Turbo Mode the frequency jumps to 980 MHz. The reference GTX 660 Ti also includes 2 GB of GDDR5 memory, running at 6008 MHz, but memory bandwidth will be limited by the narrower 192-bit bus – standard for GTX 660 Ti cards.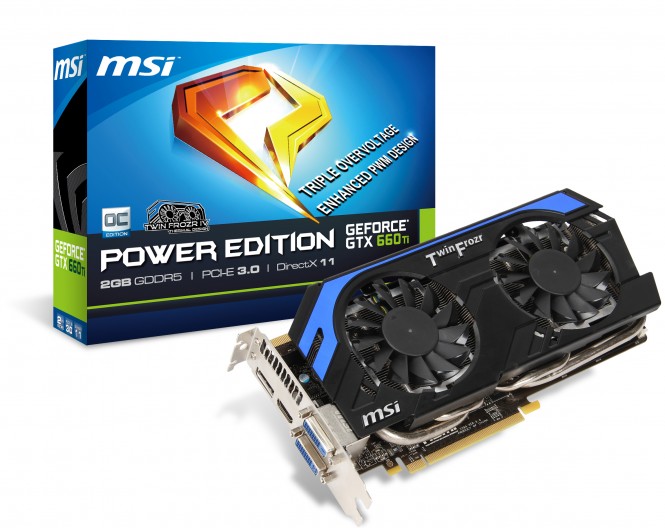 The new card also comes with two additional 6-pin power connectors but NVIDIA says the GTX 660 Ti only consumes as much as 150 watts of power. For connection the card offers two Dual-Link DVI ports, HDMI 1.4a and DisplayPort 1.2.
The GeForce GTX 660 Ti will battle AMD's Radeon HD 7950 and will cost between 299 USD and 349 USD depending on the manufacturer. AMD has already responded to the new threat by reducing the HD 7950 prices.
Source: Kaldata.com