The US graphics chip maker NVIDIA has announced two new Tesla compute accelerators that are based on the new Kepler architecture.
The first one, known as Tesla K10, is based on the already introduced GK104 graphics chip and targets these consumers who need maximum single-precision power. The Tesla K10 includes two GK104 cores that can deliver an aggregate peak performance of 4.58 TFLOPS single precision, 190 GFLOPS double precision and 320 GB/s of memory bandwidth. The only downside of Tesla K10 is that the accelerator is not optimised for double-precision performance.
NVIDIA Tesla K20 will remedy this situation, however. Based on the upcoming GK110 chip, the Tesla K20 will be the flagship Tesla solution due to the GK110 chip – a computing monster that will have 7.1 billion transistors, 15 streaming multiprocessors for a total of 3840 stream processors and double-precision performance that will be three times more than the performance delivered by Tesla products based on the older Fermi architecture. According to NVIDIA Tesla K20 has the potential to deliver up to 2 TFLOPS of double-precision power.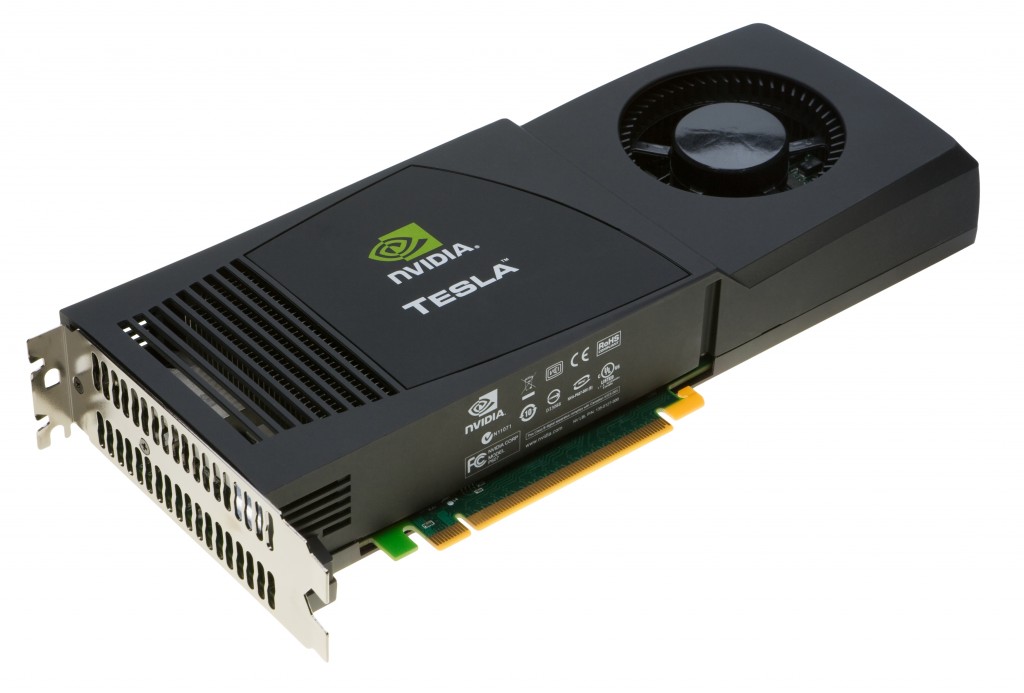 Being a high-end chip the GK110 will also deliver functions not found in the GK104 or in older chips. The so-called Dynamic Parallelism enables GPU threads to dynamically spawn new threads, allowing the GPU to adapt dynamically to the data. This simplifies parallel programming, enabling GPU acceleration of a broader set of popular algorithms, such as adaptive mesh refinement, fast multi-pole methods and multi-grid methods. The Hyper-Q technology enables multiple CPU cores to simultaneously use the CUDA architecture cores on a single Kepler GPU, which increases GPU utilization, slashing CPU idle times and advancing programmability.
The NVIDIA Tesla K10 will be available on the market shortly while the more powerful Tesla K20 will appear in Q4 2012.
Source: The Verge